Product description: Set of female connectors - for GPIO Raspberry Pi Pico
A set of goldpin connectors witha 2.54 mm raster. The kit includes two 1x20 female strips, one 1x3 female strip and a 1x3 male strip. The contents of the kit are compatible with the leads on theRaspberry Pi Picoboard, once these are soldered on it is possible todirectly connectaccessories to the board using standardconnection cables.
Female connector kit specification for Raspberry Pi Pico
Female connectors
Connectors compatible with Raspberry Pi Pico
Kit composition:

2 x 1x20 - female
1 x 1x3 - female
1 x 1x3 - male

Raster: 2.54 mm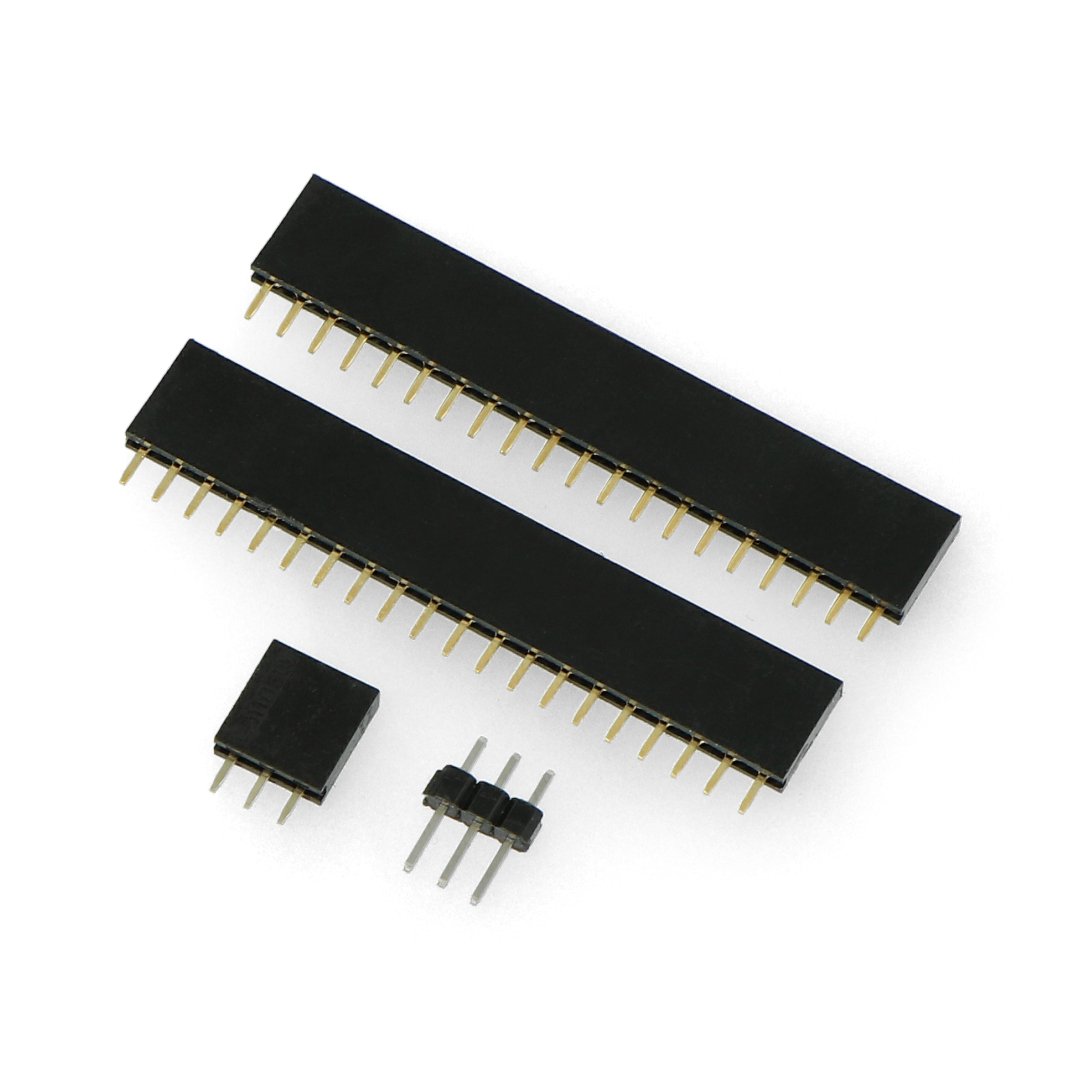 Female connector kit for Raspberry Pi Pico.