Product description: Young Engineer's Kit: Totem Maker T-rex
A set of elements for the construction of a moving tyrannosaurus model. The structure is built on the basis of Totem I-Beam elements , which are reduced I-beams widely used in construction. The expandability of the structure, compatibility with other Totem kits and versatility of the set makes it a great STEAM solution stimulating creativity, critical thinking and curiosity about how the world works. Designed for children from 9 years old.
Main features of TotemMaker blocks
Totem pads allow you to build robust and lightweight constructions that can be customized for simple or more complex projects. The main features of Totem blocks include
The ability to adjust the shape and length of the component.

Simple and quick construction

with the use of finished elements.

The elements form durable structures with low weight.

The extensive connection potential makes it ideal for connecting with elements made in 3D printing.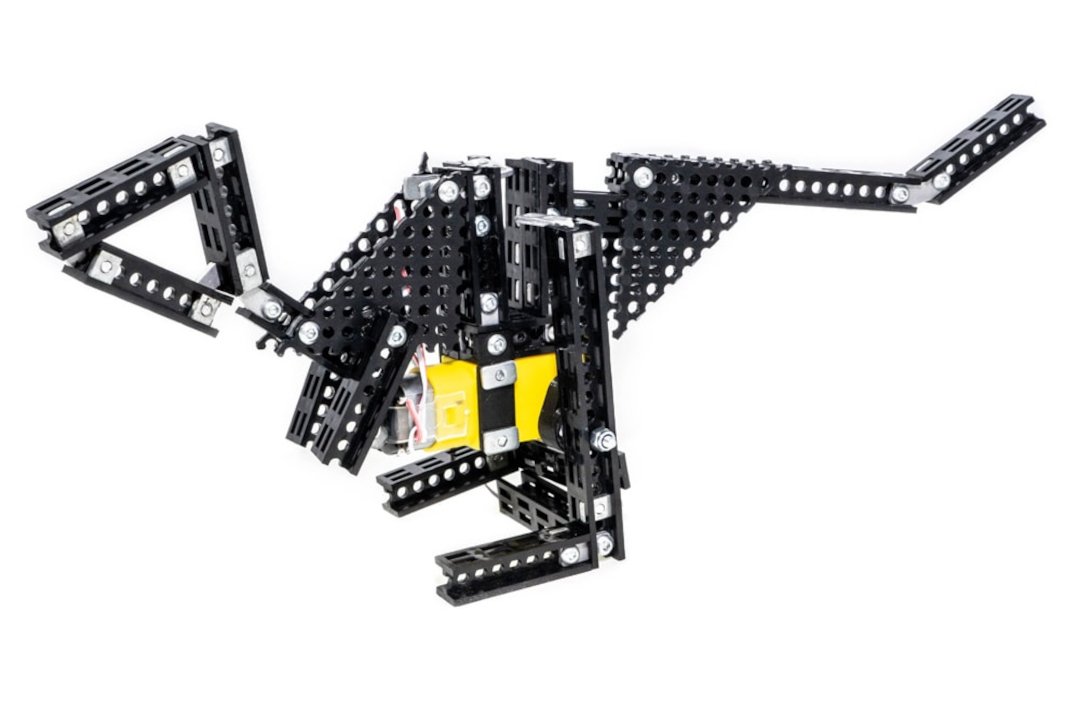 The set includes
Power supply voltage: 6 V
Gearbox: 48:1
Speed: 200 rpm.

Structural elements - cut out and ready for joining
Tools:

Totem magnetic screwdriver
Flat wrench

Basket for 2 x AA batteries (not included)
Manual
‌