Description
Precise, laser distance sensor operating in the range from 0.4 to 30 m with an accuracy of 0,15 m and a wide viewing angle: 60 ° horizontally and 4 °vertically. The supply voltage is 12 V. The device communicates using the UDP interface. The length of the light wave is 850 nm. The device has the option of setting the region of interest (ROI) to focus on relevant data. CE30 finds application in vehicles, in automatically controlled warehousing machines, cars with autopilot, etc.
Example of use in the warehouse robot.
The device does not have any moveable metal parts so that the measurement is more accurate and more stable, and causes less accidents.
Comparison of Lidars CE30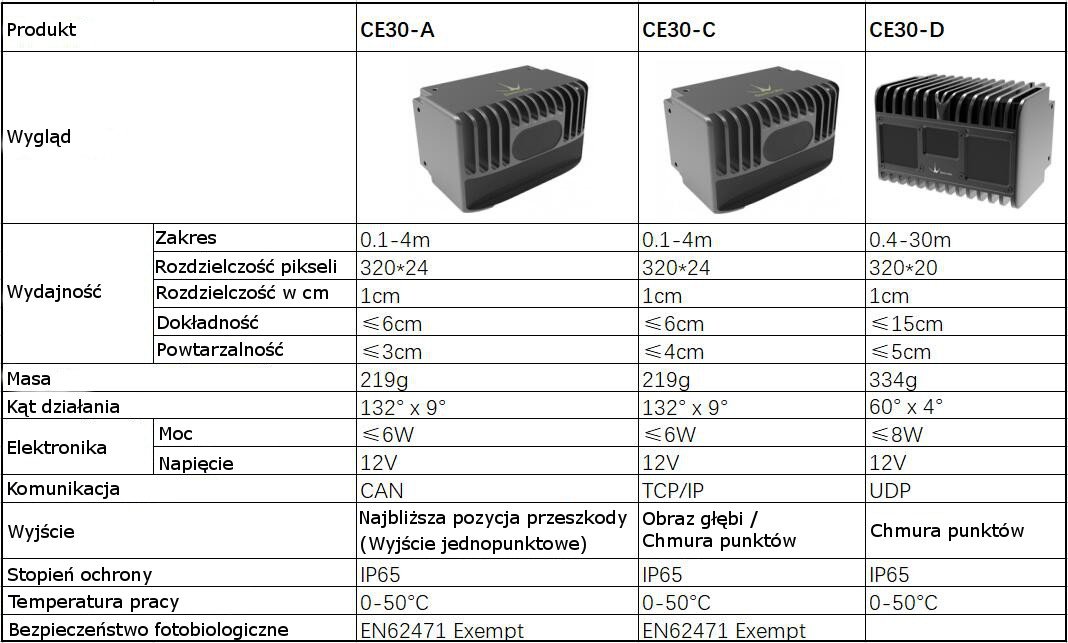 Demonstration of the connection of the sensor
The principle of operation
The device is based on measurement of the time of flight of signal (TOF). CE30 emits light signal after reflection from the obstacle, returns to the device. Then, it calculates the difference in time between emission and reception that is converted into distance. Model CE30-A, on the output, gives the processed data about distance, about the device, which facilitates the application in self-controlling, cleaning, warehouse robots, etc. Model CE30-C, on the output, indicates the point cloud which requires further processing. Thanks to this, it is useful in a wide range of applications. Models also differ in the communication protocol.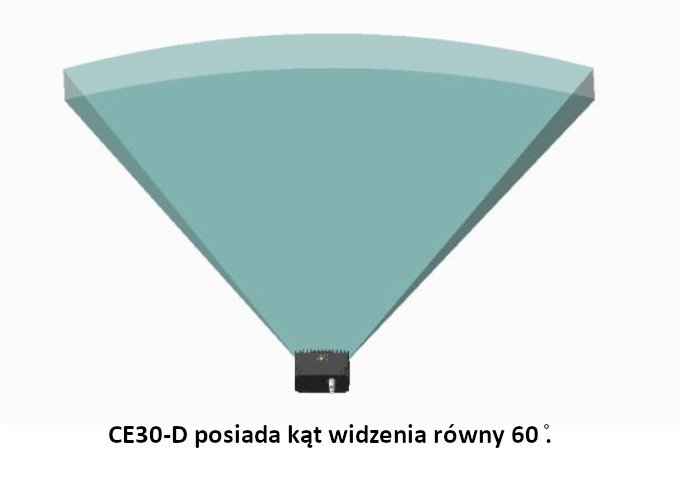 Performance testing of the sensor on the way
Specification
Supply voltage: 12 V
Energy consumption: up to 8 W
Wavelength: 850 nm
Range of view: 60 ° x 4 °
Image resolution: 320 x 200 px
The number of frames per second: 30 fps
Measuring range: from 0.4 m up to 30 m
Measurement resolution: 1 cm
Accuracy: up to 15 cm
Repeatability: up to 5 cm
Operating temperature: 0 °C to 50 °C
Communication: UDP
Waterproof class: IP65
Dimensions: 83 x 57 x 54 mm
Weight: 334 g