The sale of the product has been completed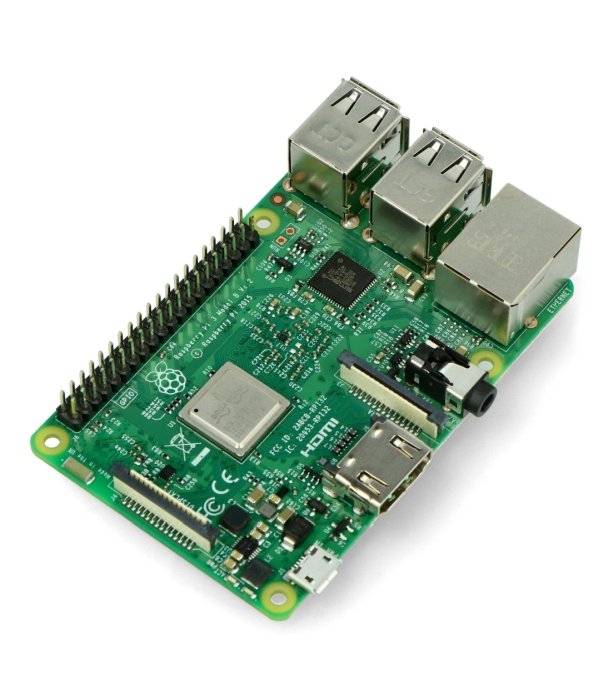 Check out the available, latest version of Raspberry Pi 3!

---
Description
The kit includes the Raspberry Pi mini-computer model B version 2 with official WiFi card, original power supply and simple case.
The kit does not includea memory card, it can be purchased separately.
Video
A performance of the Raspberry Pi mini-computer.
Operating system
The raspberry drive isa microSD memory card. The operating system can be uploaded using a computer with a reader. In our shop there arecards with NOOBs program installed, which at the first start allows you to choose from the systems: Raspbian, Pidora Openelec, RaspBMC, RISC OS, Aarch Linux. Microsoft promises to release Windows 10 in the future, which will work with Raspberry Pi 2.
Communication .
Malina has basic communication interfaces that can be found in PC-class office computers. In addition to the previously mentioned audio and video interfaces, the user has at his disposal:
four USB connectors,under which you can connect e.g. a mouse, a keyboard, a WiFi card or a flash drive. If it turns out that there are too few connections, you can increase their number usingan external USB HUB.
Ethernet socket, i.e. the possibility of direct connection to the LAN.
GPIO- general purpose outputs/inputs that can be used to operate LEDs, buttons, motor controllers. Among them there are pins supporting interfaces: I2C, SPI and UART. Since version B+ the number of GPIO has been increased from 26 to 40.
Installation of the system and start-up of Raspberry Pi.