Specification
Input voltage: 5V to 23V
Maximum continuous output current: 3A

Switching frequency 330kHz

Output voltage: 5V

Dimensions: 38 x 15 x 10 mm

Weight: 12g.

Built-in protection against reverse power connection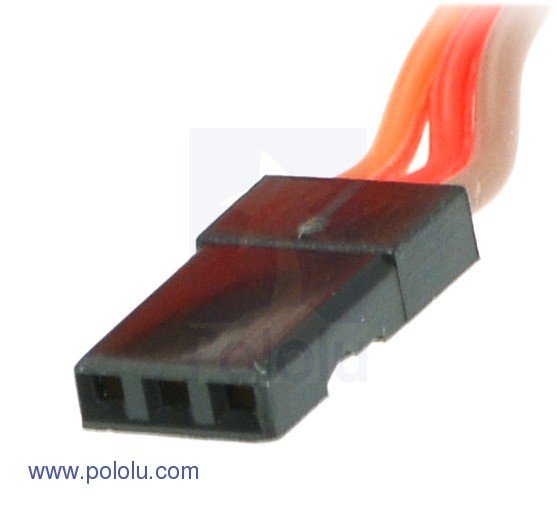 Brown (black) -mass potential
Orange (yellow) - not used
Efficiency
Average system efficiency ranges from 80% to 90%. For example, when 12V is applied to an input, 5V is selected at the output and the average current drawn from the system is about 1.8A. The efficiency is 90%. This means that the output power will be determined by the formula:
(Output current) ×(Output voltage) = 1.8A×5V = 9W
The input power will be about 10W. 1W will be given away as heat.
The input current can be calculated from the formula 10W/12V= 0,83A.
With such parameters the losses on the rope stabiliser would be as high as 13W.