Specification
External dimensions: 7.6 x 7.6 x 0.4 mm
Range: from 0.2 N to 20 N
Model: FSR-400
Weight: 0.15 g
More details in thedocumentation.
Description
The sensor reduces its resistance when the force put to the tip, increases. Due to this phenomenon, and the use of microcontroller with analog to digital converter, you can build a sensor that measures the force of pressure. The measurement can be displayed, for example, on the LCD display.
When the force doesn't work on sensor, the resistance is approximately 1MΩ. When putting on the finger with varying force, meter showed from 100 kΩto several hundredΩ.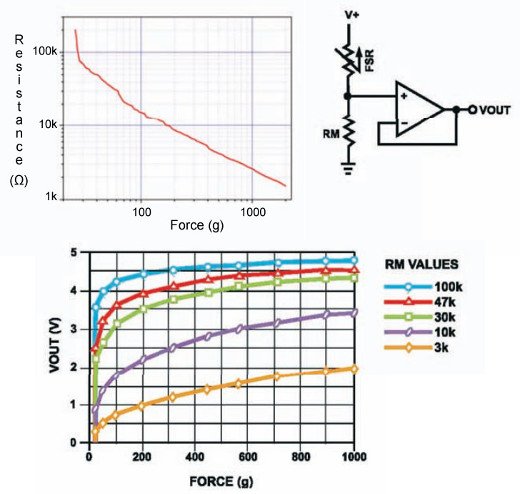 Measurement and graphs of the dependence of voltages and resistance from the applied force
The product is compatible with Arduino
Online, you can find a tutorial along with a sample code for Arduino onthe bildr.

 Our offer also includes other sensors: