Attention!
The product has been discontinued. Check others products in category.
Description
Adapter to connect 4 cameras to a single CSI connector on the Raspberry Pi 3/2/B+. The device works with the official Raspberry Pi cameras and their copies. You can connect a maximum of 4 adapters that allows the connection of up to 16 cameras to one minicomputer.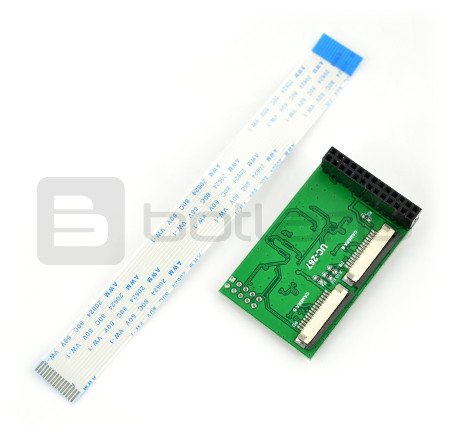 The kit includes the adapter and one tape to connect the Raspberry Pi CSI connector.
Specification
Allows you to connect 4 cameras to a Raspberry Pi
Communicates via the CSI connector (tape included) and GPIO of the minicomputer
Uses 3 GPIO pins for one adapter, 5 for two, 9 for the four adapters
Built-in button DIP switches for settings with a larger number of adapters
Connection
The manufacturer provides a detailed manual on how to connect and use the adapter.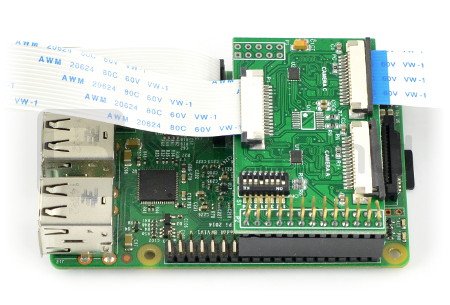 Connecting to the Raspberry. The photo camera is connected to the connector C.
Attention!
The adapter does not work with the camera 8MPx and Noir 8MPx.
The adapter does not support multiple cameras simultaneously. Only simplifies the switching.