Product description: Safety goggles Yato YT-7367
Safety gogglesfor use in the electronics workshop. They are used to protect the eyes during all work on materials. Made of polycarbonate, impact resistant. Large safety glasses provide protection for the temple parts while ensuring maximum field of vision. Nose grip made of soft plastic prevents the glasses from slipping. The eyepieces are equipped with holes for mounting a chain or string and are adjustable in length.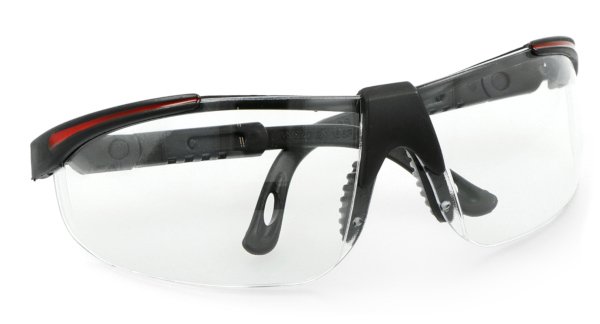 Yato YT-7367 safety goggles.
Product specifications
Optical class: 1
Security category: II
Glass: UV filter
Mechanical strength:F -basic
Material: PC polycarbonate
Frame colour: black
Weight: 57g