Attention!
The product has been discontinued. Check others products incategory.
Description
3D printer made by Creality is designed to print elements with dimensions of170 x 128 x 80 mm. The size of the printer: 770 x 380 x 320 mm.UV technologyandliquid light-cure resin were applied for printing. The printer allows you to print, for example,dental elements.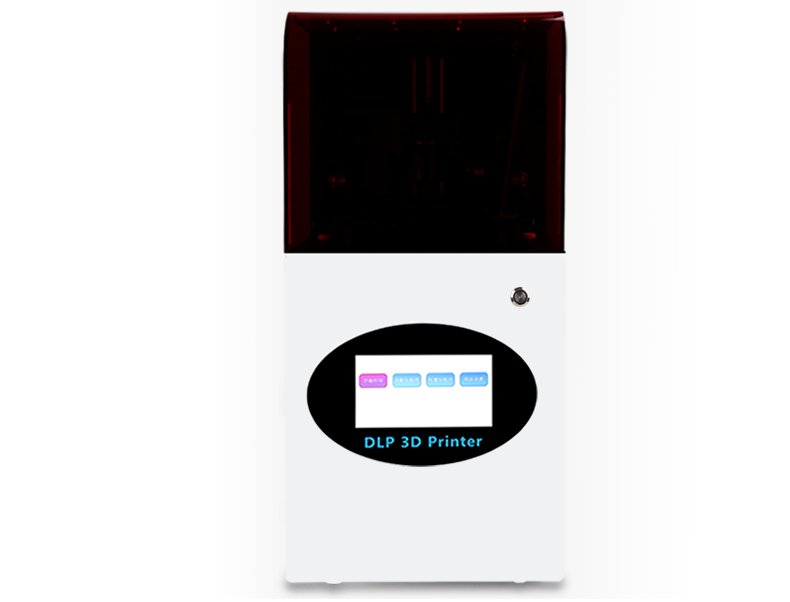 The subject of the sale is the original printer by Creality 3D.
UV Technology
UV technology is a kind of light-processing technology that uses a certain wavelength of UV light that allows you to create models with liquid epoxy acrylic resin synthesized at high speed.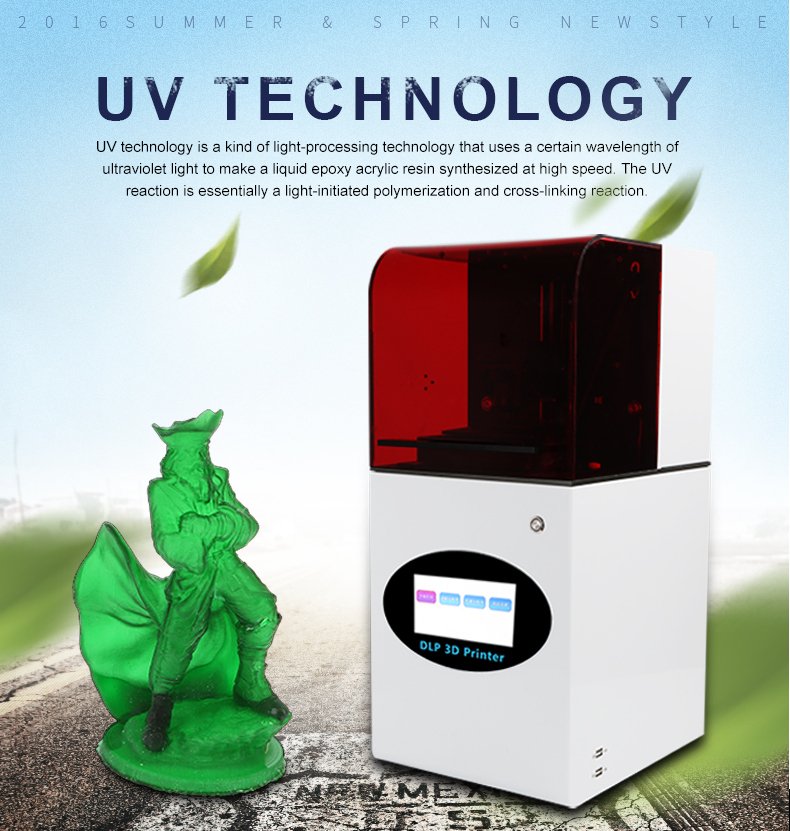 UV Technology in Creality 3D Printer DP-002.
Room for molding
The 3D Printer Creality DP-002 features an integrated 3D printing andcuring process.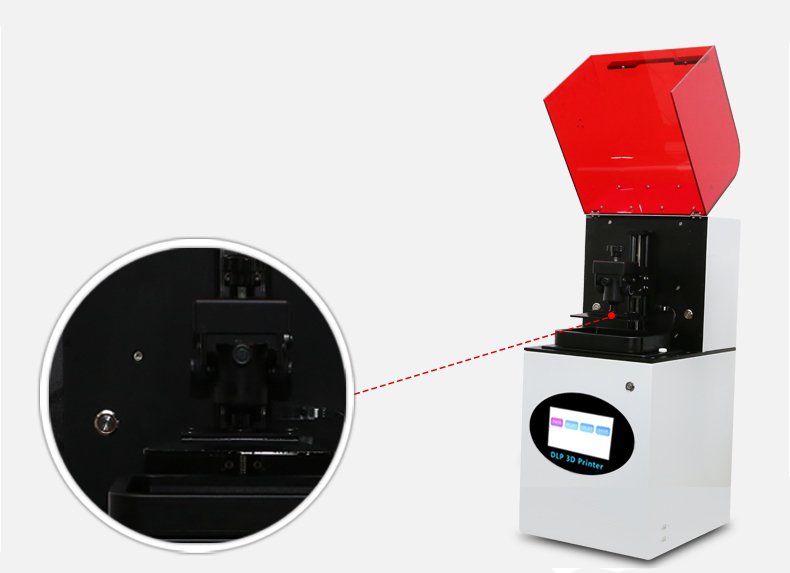 Aluminum trough
The printer was equipped with an aluminum trough with better protection and easy replacement, it has even 5 times longer service life than a normal trough.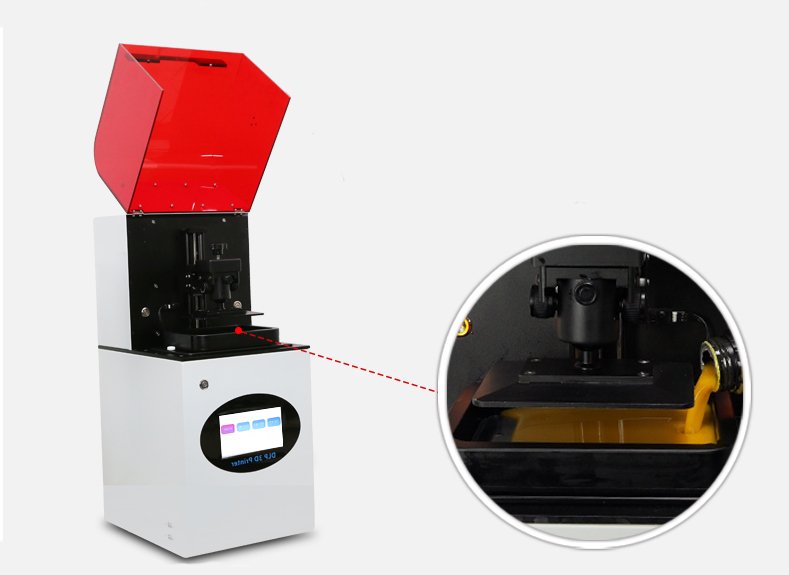 Thin print
The accuracy of printing the DLP depends on the quality and thickness of each print layer, achieving high-quality printing is possible thanks to the unique method of spot correction.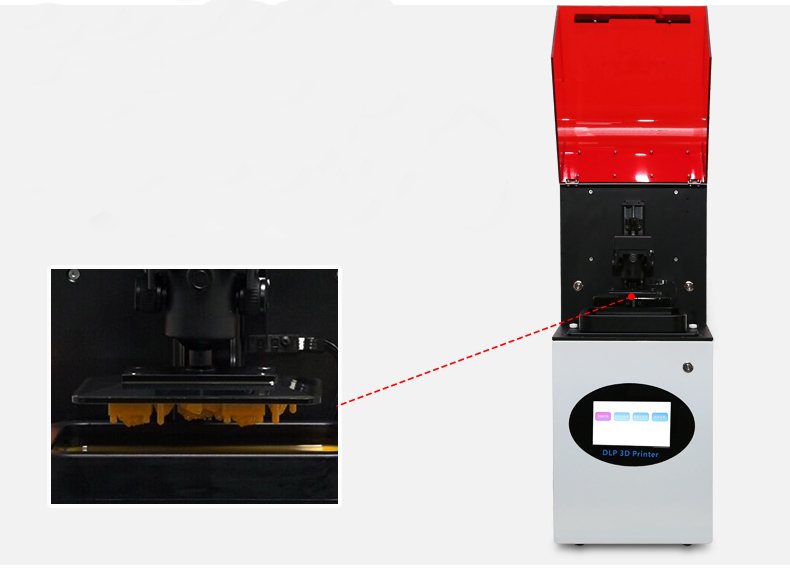 Large, touch-sensitive display
The printer has a large touch display with a diagonal 7". With the 4 buttons we have access to all the functions of the printer, which makes working with it very simple.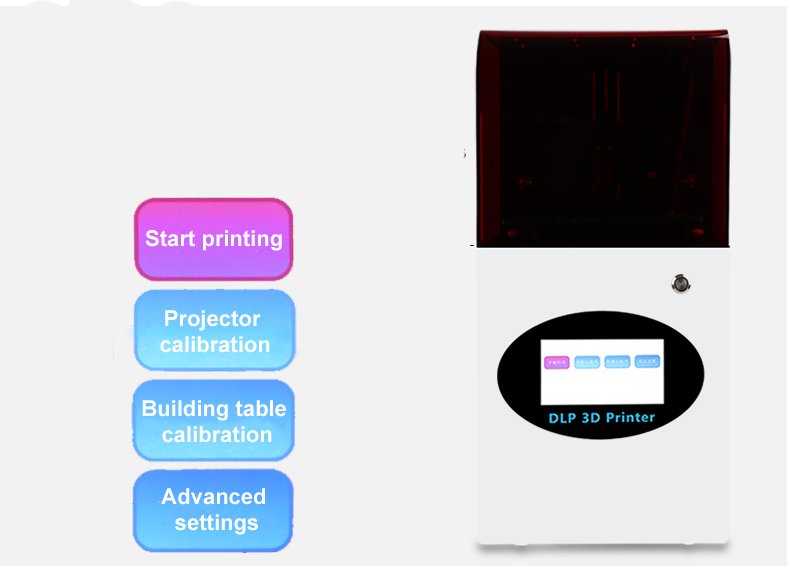 Printing dental models
Thanks to the high print accuracy level of +/- 20 to 50 micrometers it is possible to see even the smallest details of the print. Print area becomes soft and smooth and exudes a luter of resin.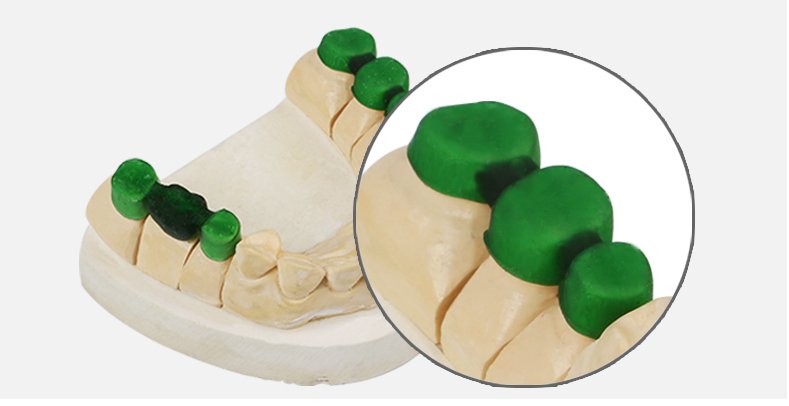 Accessories
In the kit, except for the parts needed to assemble the printer, it also contains additional accessories. Tools that help in the process of printing a 3D model.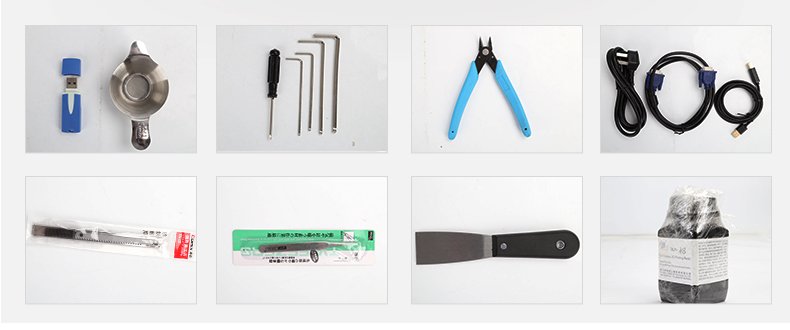 The accessories included in the kit for 3D Printer Creality DP-002
Attention!
The device was assembled by the manufacturer.
Technical specification
Power supply:

from 110 V-220 V (AC - AC)

Working voltage:

24 V (built-in power supply)

Full power:
180 W
Display:
LCD 7"
Print speed:
from 2 to 8 sec/layer
Precision printing:
± 0.05 mm
Layer thickness:
from 0.005 mm to 0.1 mm
Differentiating X, Y:

0.1 mm

Supported filament:

liquid light-cure resin

Operating system:
Windows
Mode of operation:
Online, USB, SD card
File format:
STL, STC
Generation method:
manual or automatic
Software:
DLP Slicing
Print size:

170 x 128 x 80 mm

The dimensions of the printer:
770 x 380 x 320 mm
Weight:
25 kg
Included