Product description: MAX485 RS485 transceiver - DIP - 5pcs.
Device used to convert RS-485 port voltage to TTL standard. The circuit in DIP8 chrono housing.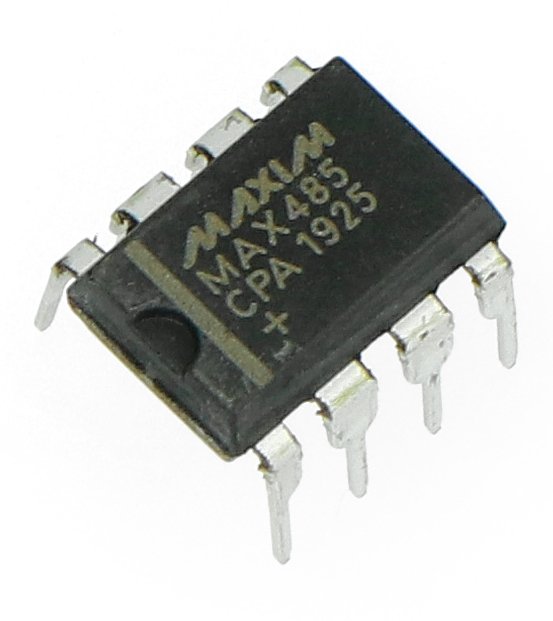 MAX485 DIP chip.
Components sold in pack of 5 pieces.
Specifications
Type of the circuit: Transmitter - receiver of the line
Number of transceivers: 1
Transmission speed: 2.5 Mbps
Supply voltage: 5 V
Housing: DIP8
Mounting: THT
Details in the documentation.