Product description: Power supply module for contact plate A10010 - 3,3V 5V
The module allows you to easily connect a 5 V or 3.3 V power supply to a prototype circuit board. The system is equipped with a popular DC socket for connectingthe power supply. The device has also a USB type A output allowing to supply 5V for other circuits, e.g. Arduino. Using jumpers, the user selects the voltage level, 3,3 V or 5 V, for a given PCB busbar. Power supply can be switched off using the button.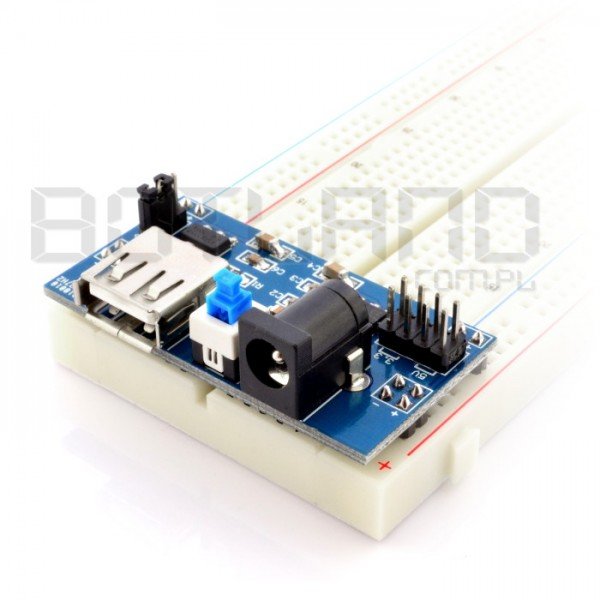 Power supply module specification
Output voltage: 3.3 V or 5 V
Installed On-Off switch to disconnect power at any time

LED to indicate power connection

USB Type A output for 5V power supply for other circuits
DC input 2.1 x 5.5 mm to connect a 6.5 V - 12 V mains adapter
Choice of supply voltage
The output voltage is selected by jumpers on each side rail of the contact plate. A value of 5 V and 3.3 V is available (any value can be selected for each line). In addition, the power supply can be connected from the connector located in the central part of the wiring board.
The device cooperates, among others, with: