Description
Shield for Raspberry Pi with I2C multiplexer that allows you to connect 6 devices of I2C equipped with a connector Pimoroni. It is working with a voltage from 3 V to 6 V. The connection is made directly to the GPIO pins of the Raspberry.
Connection
The device has a 40-pin connector compatible withthe Raspberry Pi, version 3+ / 3 / 2 / B+ / A+ / Zero and Zero W. The module also has leads for the soldering pins and goldpin strip for self-soldering.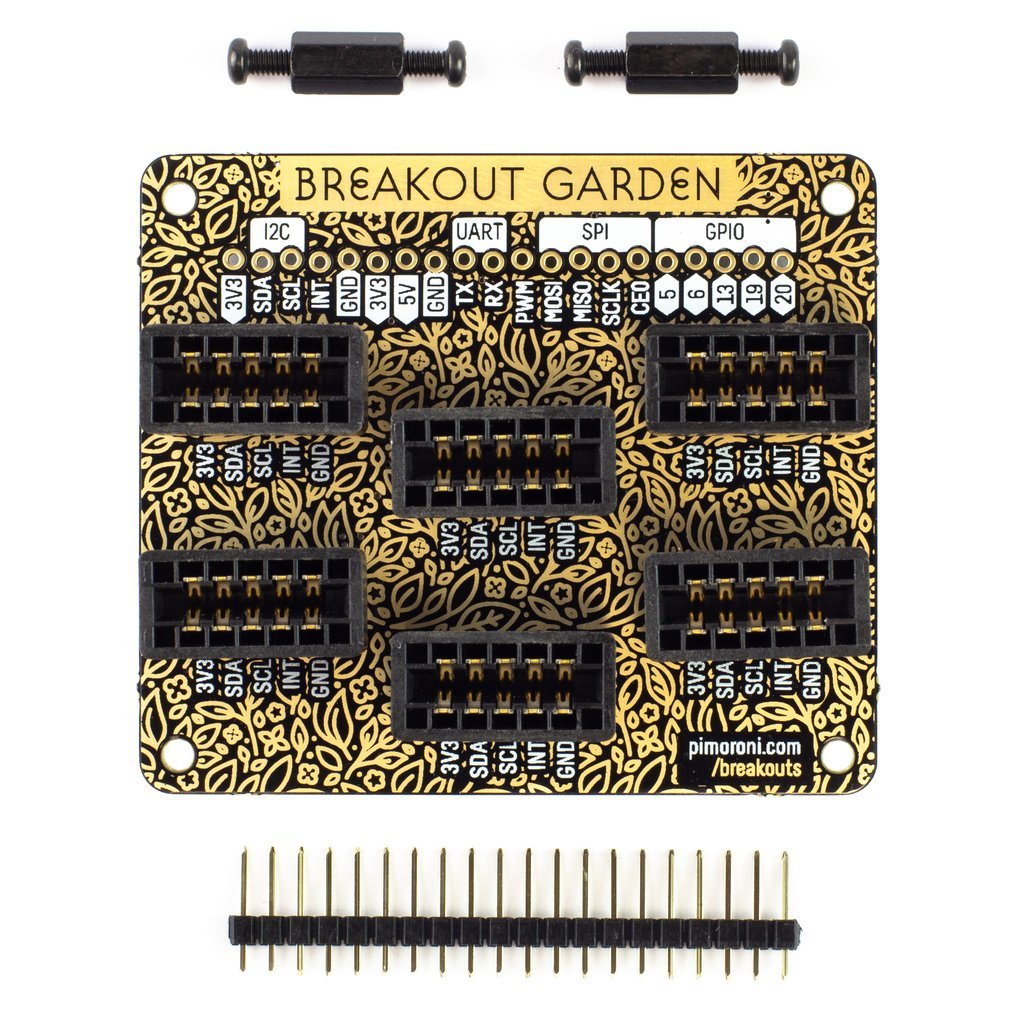 The product is compatible with Raspberry
The manufacturer has prepared a guide that contains the detailed description of the device and connection example with the Raspberry Pi.
Specification
6 Pimoroni connectors compatible with sensors and Raspberry Pi
Led-out solder fields of 20 pins: 2.54 mm pitch
Built-in protection against reverse connection
The module is adapted to the Raspberry GPIO pins
Module dimensions: 65 x 56 x 25 mm
The set includes goldpin strip, screws and the spacers