Description
Module with blue LED, fitted with Grove connectors is ideal for working with Arduino. The LED turns on, when the signal pin goes into high state. In addition, on the board there is a potentiometer placed to control the brightness of the LEDs. 
Attention!
This product is only available in our market in Poland and cannot be sold to other countries.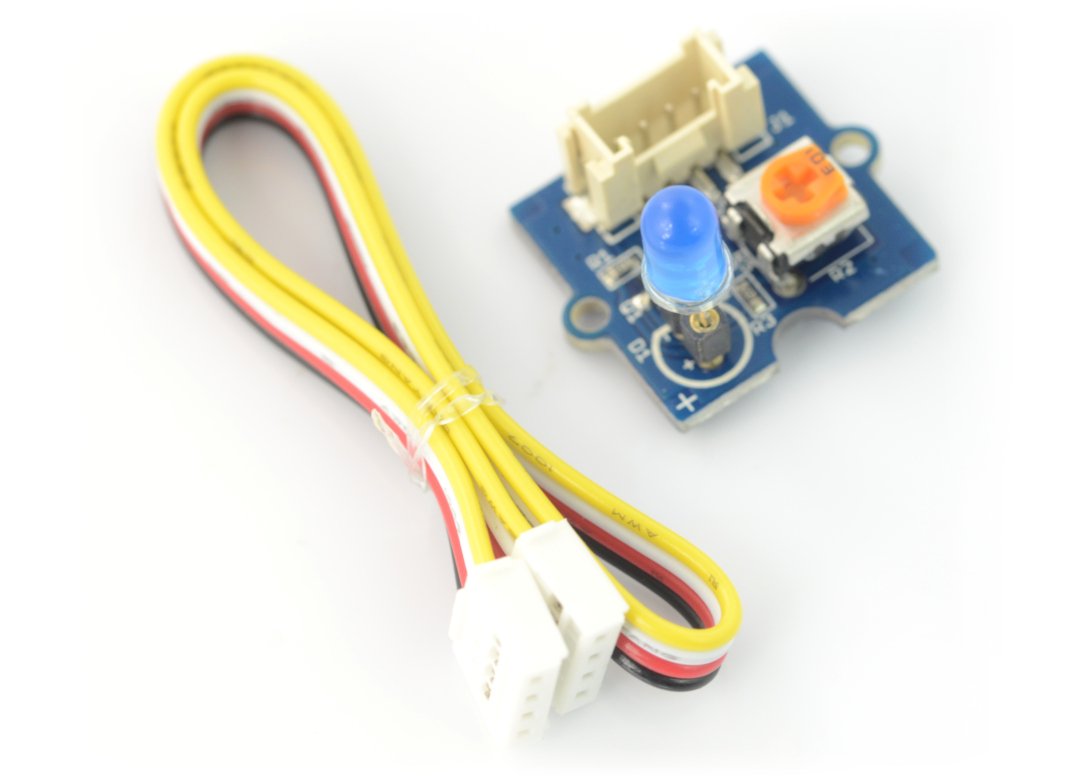 Module supplied 4-pin cable for Base Shield v2.0.
Connection
The module is equipped with Grove interface facilitating its connection to Arduino along with Base Shield v2.0.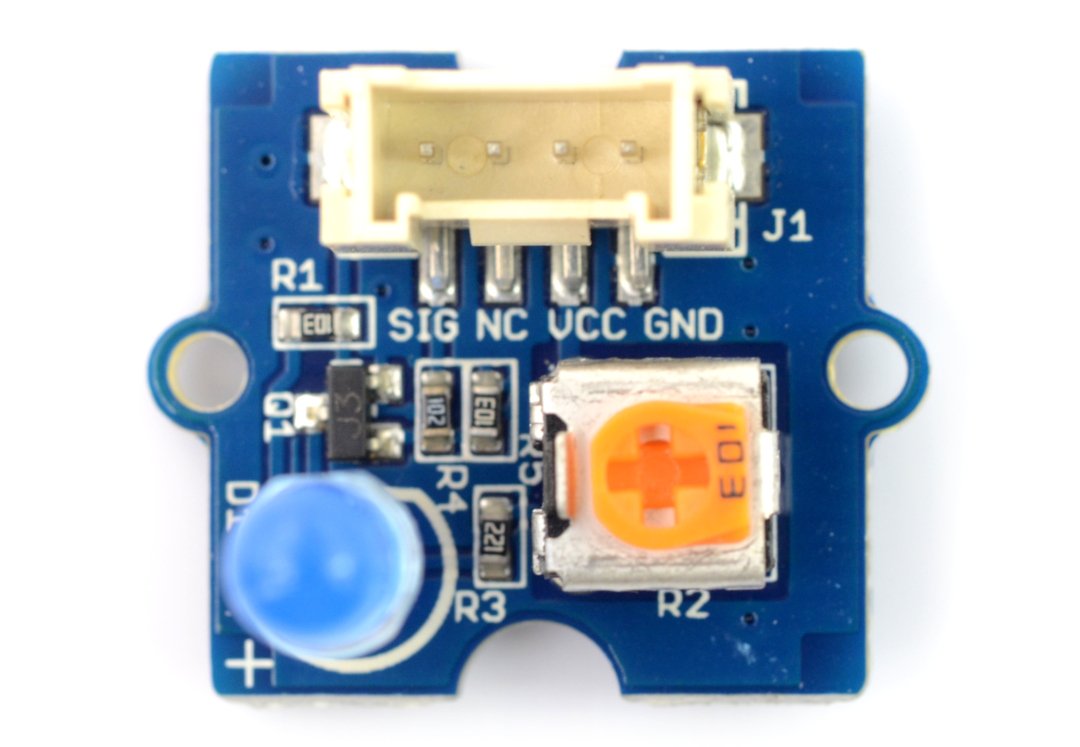 | Pin | Description |
| --- | --- |
| GND | The ground of the system. |
| VCC | The supply voltage of 5 V. |
| NC | Not connected. |
| SIG | A signal receiver. |
Specification
Supply voltage: 5 V
Led color: blue
Type: digital
Dimensions: 20 x 20 x 20 mm
Weight: 8 g