Description
iNode Care Sensor HT is a wireless temperature and humidity sensor of high accuracy with built-in data recorder. Designed mainly for home automation. Communicates via Bluetooth 5.1.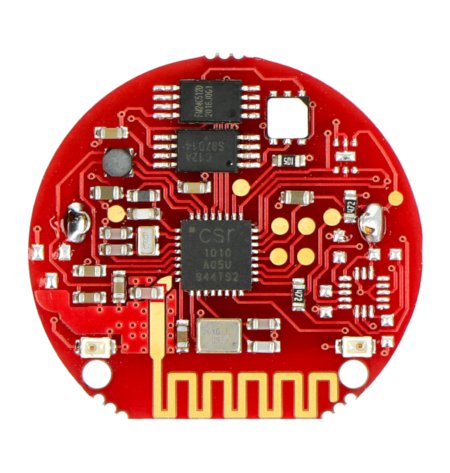 It has the function of activating an LED signal when within the reach of the scanning device.
The device status (temperature and position) is sent online to the transmission frame every 0.3 - 10 seconds and can be archived in the device memory. The device can work with iNode Care Relay. The software allows you to set an alarm, which will result in turning on / off an external device.

Software:
Apps for ANDROID and WINDOWS. Configuration software iNodeSetup.exe works on Windows with Bluetooth adapter based on the CSR 8510 chipset or Serial USB Transceiver iNode, iNode LAN. Linux system requires iNode Serial Transceiver USB and/or iNode LAN, and e.g. Ubuntu with Wine. The current version of firmware for iNode products available on the technical support site: http://support.elsat.com.pl/ user: inode, with no password.
Application
Temperature and humidity recorder
Air conditioning and ventilation
Industrial refrigerators and freezers
Food treatment
Home automation
Specification
Bluetooth BLE - configurable from a PC

power: -18 dBm to 8 dBm (the maximum distance up to 200m in open space)
the name of the device
the threshold temperature that ignites sending the alarm
the threshold humidity that ignites sending the alarm
data archiving
a logical network to which the signals are transmitted
the user's password
the password to access the device - independent from the use of a password

Temperature sensor: Si7021

accuracy:

± 0.3°C / ± 0.4°C (typ. / max) -10°C to +85°C

resolution:

Humidity sensor: Si7021

accuracy:

± 2% RH / ± 3% RH (typ. / max) 0% to 80%
± 2% RH / ± 4.5% RH (typ. / max) 80% to 100%

resolution:
Power supply:CR2032 battery- not included
Plastic body
Size: CR2032: Ø 32 mm x 9.5 mm;
Remote replacement of the software
Two LED diodes
Operating temperature: -30°C to 65

°C

Humidity: 10% to 90% RGH
Chipset: CSR 101x
Weight: 5g