Product description: Two-channel Low-Power LM393P Comparator - THT DIP8 - 5pcs.
Comparator LM393 with supply voltage from 2 V to 36 V. The response time is 300 ns. 5 units are included.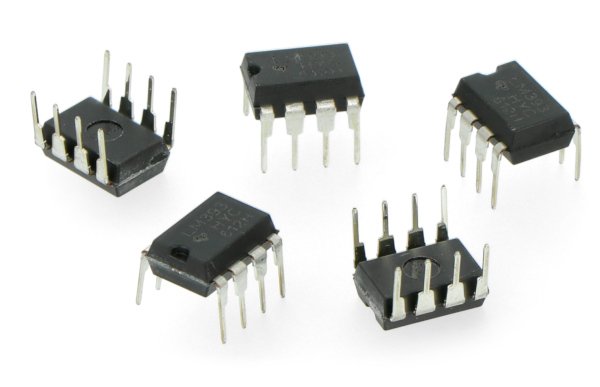 Specification of the LM393P Low-Power Comparator with two channels.
Low-power compactor
Response time: approx. 300 ns
Supply voltage: 2 V to 36 V DC
Number of channels: 2
Installation: THT
Enclosure: DIP8
Including 5 pieces
Details in thedocumentation.