Description
Inveo modules allow remote control of devices via Internet. It has 2 relay outputs of 250V and 2 opto-isolated binary inputs operating in counter mode. The module is controlled through the built-in WEB server. It is adapted for mounting on a DIN rail.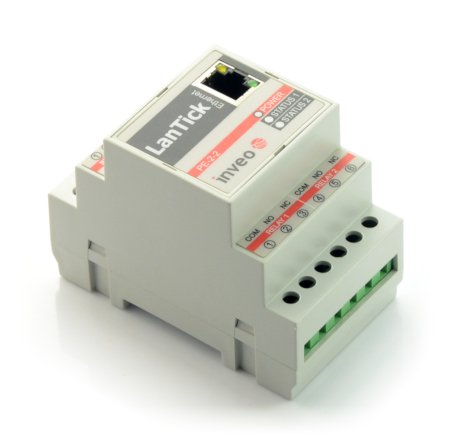 Controlling and setting up the device can be accomplished in several ways:
via the integrated WEB server with visualization
using commands line
using the MODBUS TCP Protocol
using the SNMP Protocol
using Android device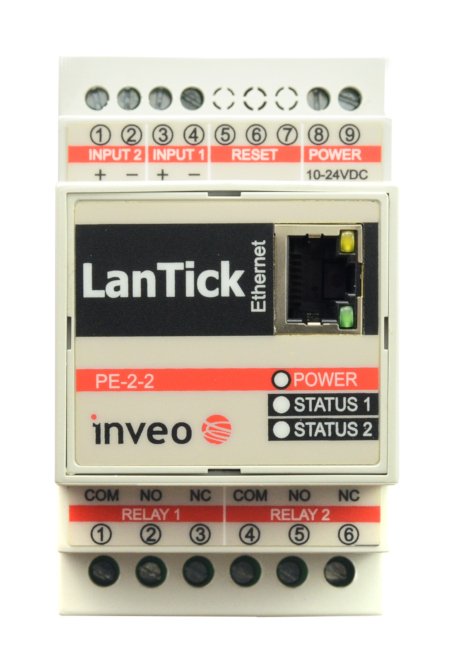 You can combine several modules in the M2M mode - with no need of useing a computer.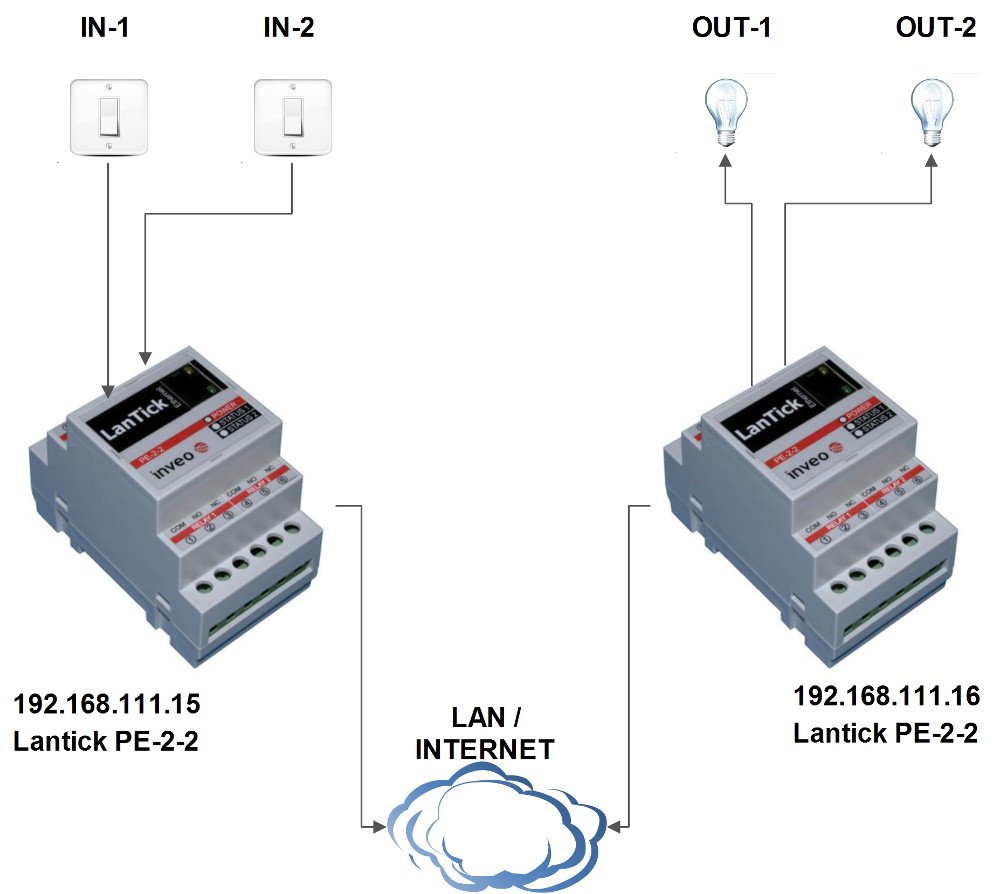 The manufacturer provides a detailedmanualof the LanTick module.
Specification
Supply voltage: 12 to 24V DC
Power: 1.5V
Number of inputs: 2

Type of inputs: optocoupler or NO inputs
Input voltage: from 10V to 24 V
Frequency inputs: up to 1kHz
Maximum counter value: 4 294 967 296

Number of outputs: 2

Output type: relay
Maximum voltage output: 250V AC / 30V DC
Maximum load: 4A per channel
Relay contacts: NO, COM, NC
Operation mode:

monostable
bistable
single release

Switching time: 100 MS

Interface: RJ45 (10Base-T)
Supported protocols:
Operating temperature: 5°C to 50°C
Mounting on DIN rail
Dimensions: 90 x 65 x 52.5mm
Included
LanTick Pro PE-2-2
Patch cord 30 cm