Product description: Selfiestick with tripod for Natec Alvito wireless Bluetooth 4.0 smartphones - black
A pole with a tripodand a telescoping arm for doing self making. The rotating smartphone holder allows for adjustment. The included tripod makes it easy to position the pole vertically anywhere. Pictures can be taken remotely with the includedBluetooth 4.0remote control.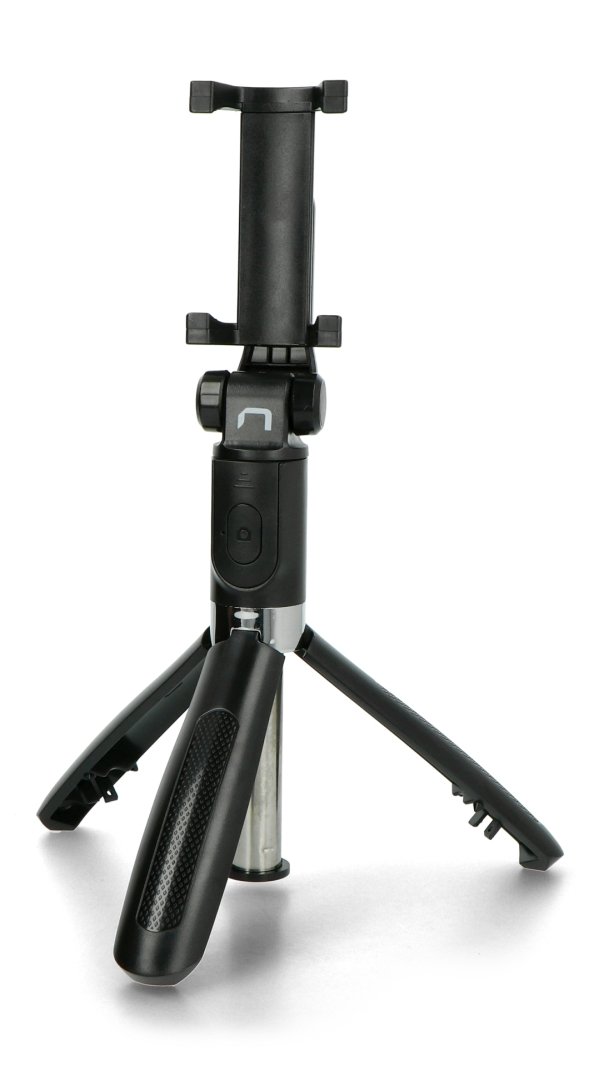 Selfiestick with smartphone tripod - black.
The sturdy telescopic handle, which can be extended up to 35 cm, holds your smartphone firmly and securely. The Selfiestick remote control is powered by oneCR1632 battery(included). It is compatible withAndroid and iOS.

Use the tripod and take pictures from a distance
The Selfiesticka Alvito handle consists of three parts which, when folded, allow you to position the pole on any surface. This allows you to take pictures from a distance with the includedremote control. The remote control withBluetooth 4.0technology allows you to take picturesup to 10 maway. Now you are able to take any photo you want without any restrictions or help from others.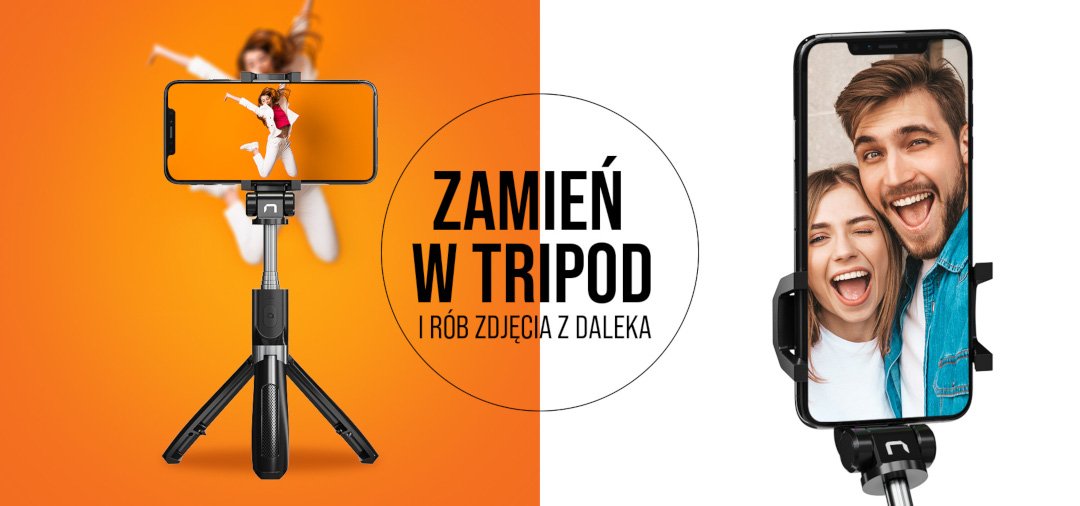 Selfiestick specification
Manufacturer: Natec
Colour: black
Material: ABS, stainless steel
Bluetooth remote control 4.0
Range of the remote control: up to 10 m
Built-in tripod
Compatible with smartphones: 3.5" to 6"
Requirements:

Android 4.2 or higher
iOS 5.1 or higher

Smartphone holder arm spacing: 55 to 85 mm
Length after folding: 190 mm
Length after folding out: 600 mm
Weight: 130 g