Product description: Sonoff T3EU1C-TX - Touch wall switch - 433MHz / WiFi - 1 channel.
Intelligent surface-mounted switchSonoff T3 from the TX series. It is equipped with1 channel,so you can control 1 power circuit. It allows you to control the lighting through an application on the phone via WiFiorremote control on 433 MHz.TX versionimproves the operation of the touch fields and overall appearance of the device.Tempered glassis mounted on the front panel, which protects the switch against scratches and is harder, making it harder to break. Touch fields havebacklighting, so finding the switch in the dark is no problem.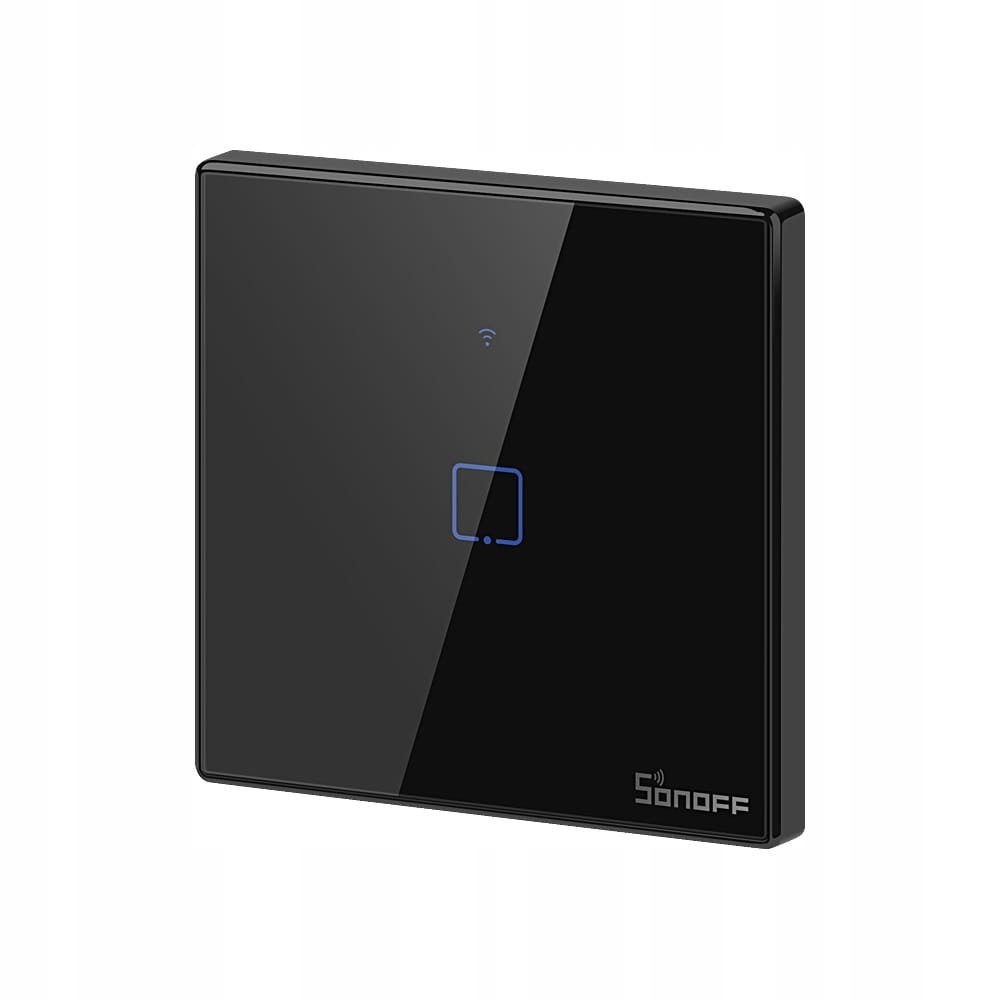 Intelligent Sonoff T3 switch.
Sonoff switch control methods
TheSonoff T3EU1C-TXswitch is equipped with aWiFi chipand a433 MHz RFreceiver. It can be controlled manually by touch or remotely using the eWeLink applicationavailable for Androidand iOSdevices, whichis placed on the AWS cloud, so we can control the device from anywhere inthe world.With the RF receiver, you can control the switch with theremote controlat 433 MHz. The device, after being operated with avoiceassistant,such as Amazon Alexa or Google Home, supportsvoicecommands.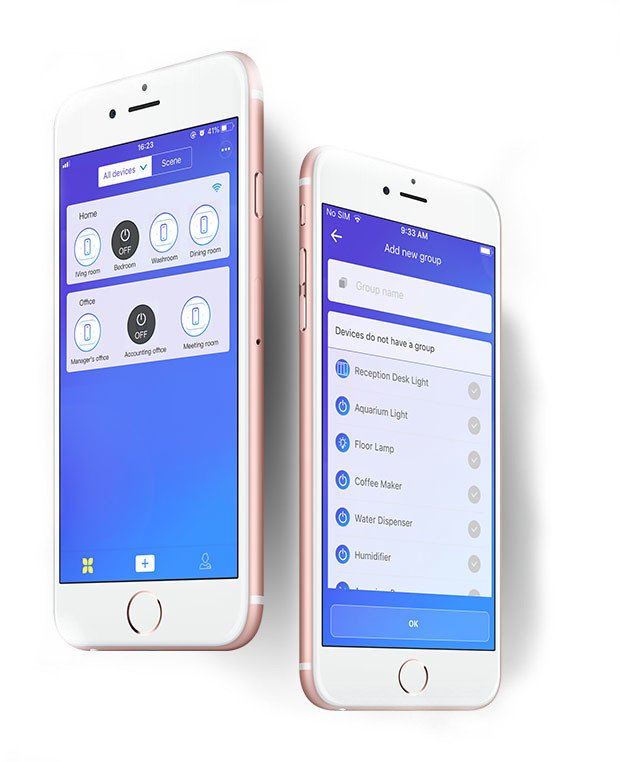 The eWeLink application on iOS.
Differences between T0, T1 and T3 models
Sonoff switch specifications
Voltage: 100 to 240 V AC
Power: 2 A
Number of control channels: 1
Remote control: RF remote control 433 MHz
WiFi standard: 802.11 b/g/n
WiFi frequency: 2.4 GHz
The material of the workmanship: PC V0 and tempered glass on the front panel
Dimensions: 86 x 86 x 35 mm