Product description: Sonoff RM433R2 remote control - 8 channels
Remote control allowing to control the devices included in the Sonoff smart home system and other devices using 433 MHz frequency.One remote control allows you to control multiple devices, the remote control can be an alternative to manage with a WiFi connection from the smartphone position.
Presentation of the Sonoff RM433R2 remote control.
Sonoff smart home system
Sonoff products allow you to extend the capabilities of devices in your home or office with special controllers, switches and relays. Using them allows us to have full, remote control over our devices. In our shop you will also find a magneticbase formounting on the wall, this will allow you to create a special place for the remote control.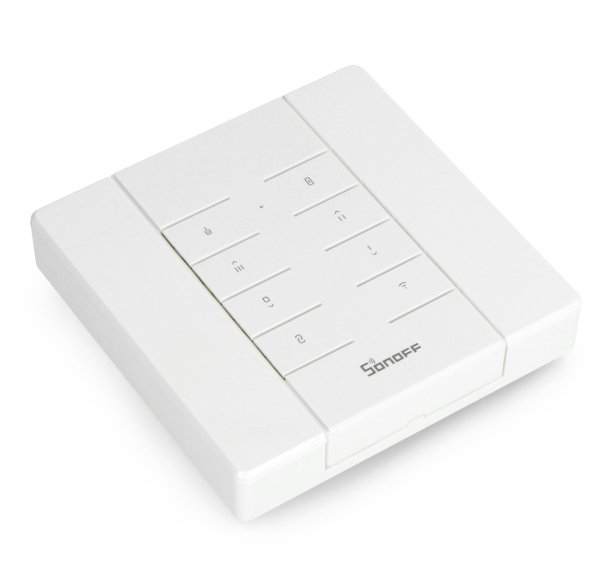 A remote control together with a magnetic base for wall mounting.
Dock base is not part of the set, itshould be purchased separately.
Technical specifications of the remote control
Pilot model: RM433R2

Material: PC V0

Frequency of wireless communication: 433 MHz

Power supply: 3V button cell 

Dimensions: 86 x 45 x 12.5 mm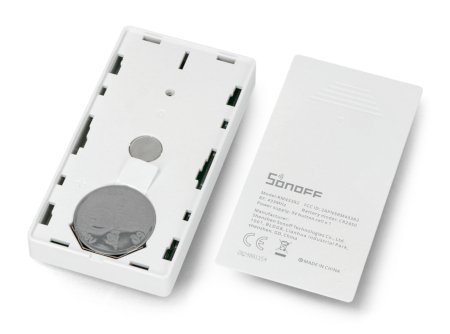 The RM433R2 remote control is powered by a CR2450 battery .
The kit includes
1x pilot RM433R2

1x 3V button cell CR2450