Product description: Pico Breadboard Kit - overlay for Raspberry Pi Pico
An extension forRaspberry Pi Picoboard for creating simple projects based onRP2040microcontroller. The board features a slot to plug in a Raspberry Pi Pico, a 400 hole pinoutboard, 4 buttons, 4LEDs, a buzzer, pins to control the buttons and LEDs and the Raspberry Pi Pico'sGPIOon male connectors. Using the overlay you can create various types of prototypes, small robots, games.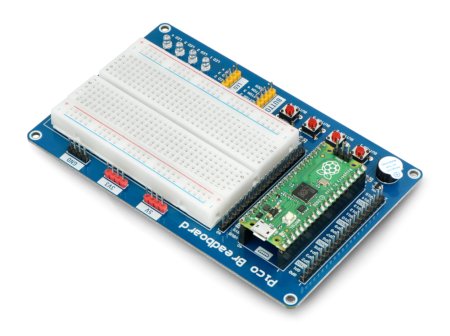 The item for sale is the Pico Breadboard Kit overlay, the Raspberry Pi Pico module can be purchased separately.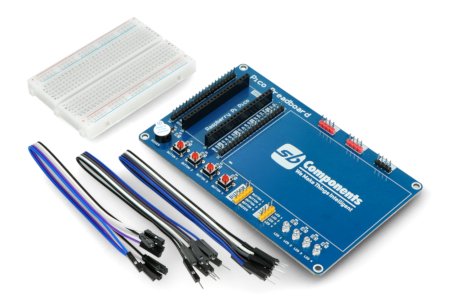 Pico Breadboard Kit extension for Raspberry Pi Pico.
Main features of the Pico Breadboard Kit
4 independently controlled LEDs
4 independently controlled buttons
Compatible with Raspberry Pi Pico
400-hole pin board
Programmable buzzer
Pinouts 5V, 3.3V and GND
Pico Breadboard Kit Specifications
Operating voltage: 3,3 V
Communication: GPIO connector
Dimensions: 133 x 85 mm