Attention!
The sale of the product has been completed. Check others in thiscategory.
Specification
Supply voltage: 220 V to 240 V / 50 Hz (mains)
Power: 30 W
Timer: 1-5 min
The frequency of the ultrasound: 42 000 Hz
Stainless steel tank
Tank capacity: 600 ml
LED
Dimensions of the device: 215 x 160 x 125 mm
Weight: 846 g
Description
Washer for the repair and maintenance of optical and electronic components. Cleaning with ultrasound in places not accessible for traditional cleaning. The device has a capacity of 600 ml, power is 30 W. The LED indicates the operation of the device.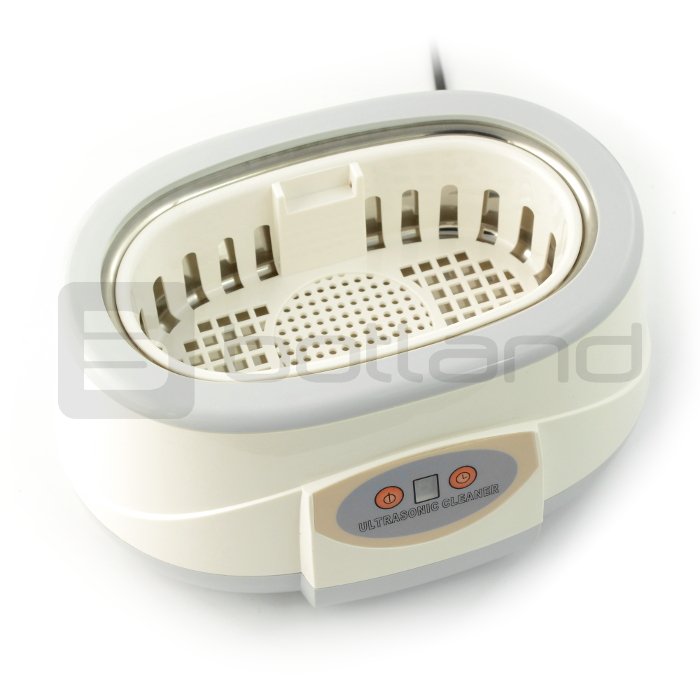 How does the device work?
The liquid in the container reaches all places, even inaccessible. As a result of the ultrasound, microscopic bubbles form in the liquid, which smash against the surface of the element being cleaned, thus removing dirt. Increased cleaning efficiency can be achieved by placing the element close to the generators and using special cleaning agents.
Included:
Ultrasonic cleaner 600 ml / 30 W digital EMK-938A
Operating instructions (in English)
Application
The device is used in mechanical, electronic and jewellery industry:
Maintenance of bearings, machines and other elements
Removing raid from brass contacts
Plastic washing
Cleaning of measuring instruments and precision tools
Washing jewellery from polishing paste
Air raid removal
Washing of electronic parts
Cleaning of printed circuit boards (without dismantling the elements)
Cleaning of precise mechanical and electronic systems in the service
Glass washing after polishing or grinding
Optical glass washing