Product description: Mini PiTFT 1.3'' 240x240px display for Raspberry Pi - Adafruit 4484
A small TFT color TFT display for theRaspberry Piminicomputer. Screen size1.3"and resolution240 x 240 px. It is based on theST7780chip and is applied directly toGPIOpins. Additionally, the module is equipped with twotact switchbuttons and STEMMA QT / Qwiic connector to connect an additionalI2Cmodule.

The device has been completely assembled by the manufacturer and is ready to use, just put it on the GPIO pins of the minicomputer and upload the appropriate script. There are tact switch buttons on the board, which allow you to create a simple user interface.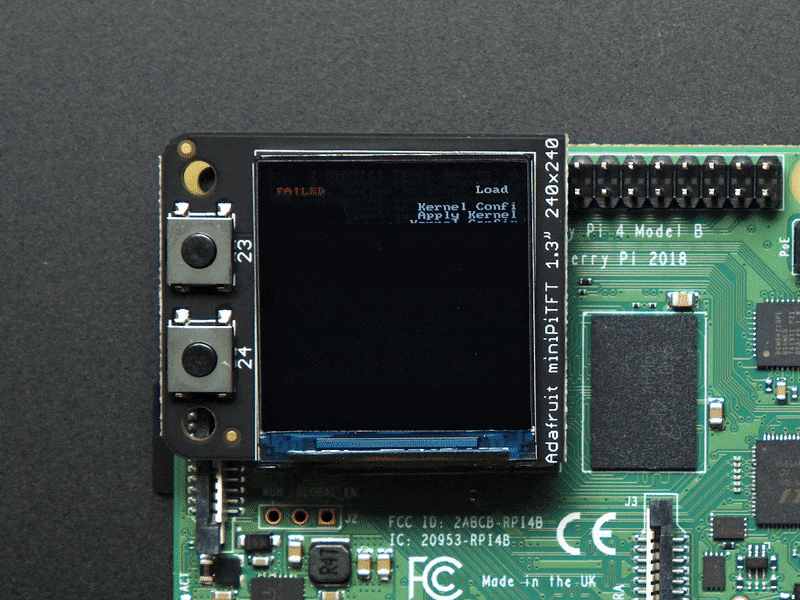 Display connected to Raspberry Pi.
Working with Raspberry Pi
The display is designed to work with any version of theRaspberry Pimini-computer. The module does not occupy all the pins of the minicomputer, the manufacturer has placeda 24-pin connectorfor direct connection with the Raspberry Pi.
Display specifications
Type: TFT
Diagonal: 1,3''.
Resolution: 240 x 240 px
The deal: ST7789
Interface: SPI
Connector: STEMMA QT / Qwiic
Two tact switch buttons
Dimensions: 38.4 x 31.5 x 7.2 mm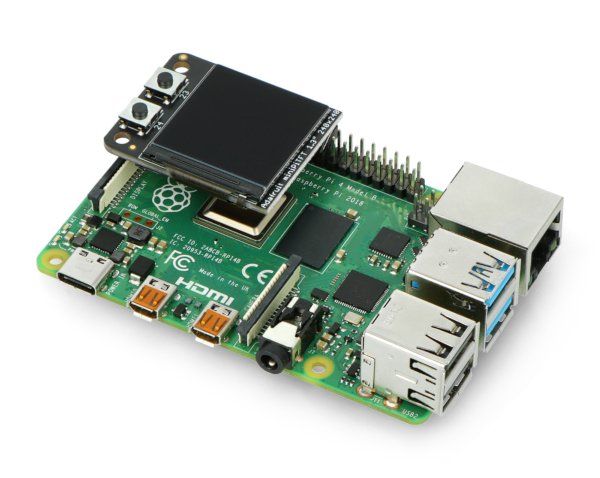 The subject of sale is an overlay,Raspberry Piminicomputer can be purchased separately.