Product description: Set of magnetic encoders for micro motors - straight connector - 2.7-18V - 2 units. - Polol 4761
Magnetic encoderswithquadrature output forPolol micro seriesmotors.Sensors with Hall effect and magnetic disk allow 12pulses per revolution.The sensors are equipped with a simple connector. Powered from 2.7 V to 18 V.Set of 2 encoders with disks.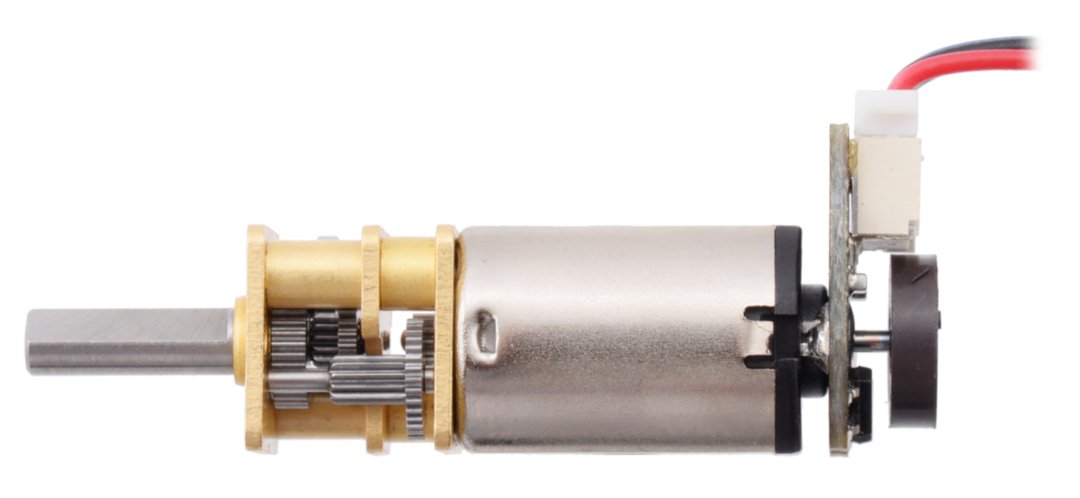 Encoder mounted on the motor.
The principle of operation of the encoders.
Encoder outputs
The module is equipped with twoM1 and M2holes for soldering the motor connectors, as well as aJST SH6-pin socket with a 1 mm grid. Pins M1 and M2 are used to power the motors.VCC and GNDpins are used to power the sensor, whileOUT A and Bare quadrature outputs with digital signal. They are powered by 0 V or pulled to VCC by a10 kresistor.Ω.The comparators have a built-in hysteresis that prevents false signals when the motor stops near the transition point.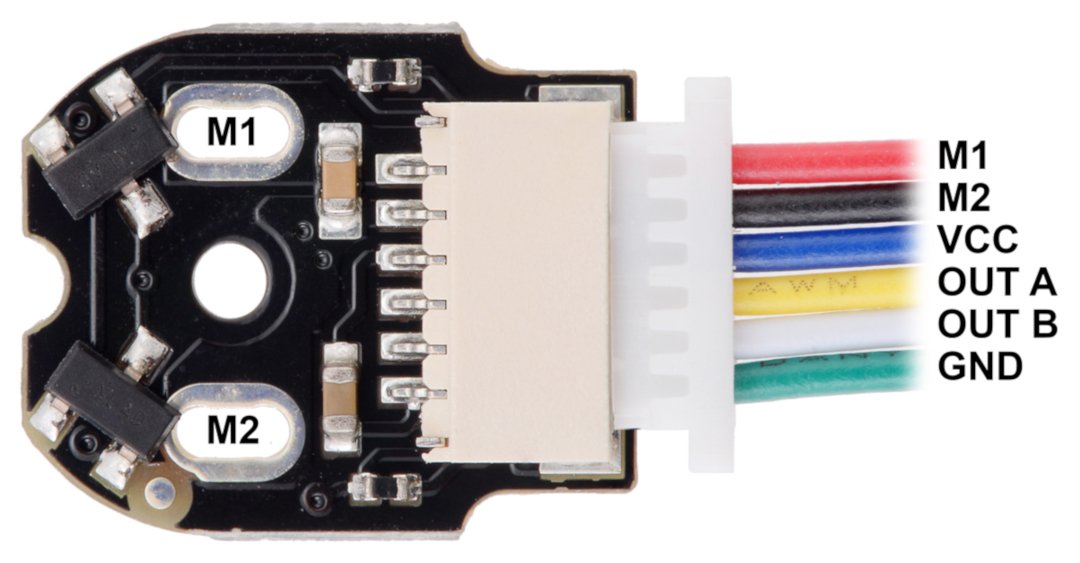 | Pin | Description |
| --- | --- |
| M1 | Engine power. |
| M2 | Engine power. |
| VCC | Sensor power supply from 2.7 V to 18 V. |
| OUT A | Square A output, digital signal. |
| OUT B | Square B output, digital signal. |
| GND | Sensor weight. |
Outputs A and B of the magnetic encoder connected to the micro HP motor running at 6 V.
Magnetic encoder specifications
Supply voltage: 2.7 V to 18 V
Resolution: 12 pulses per revolution
Dimensions: 12.8 x 11.6 mm
Weight: 1,5 g
Diagram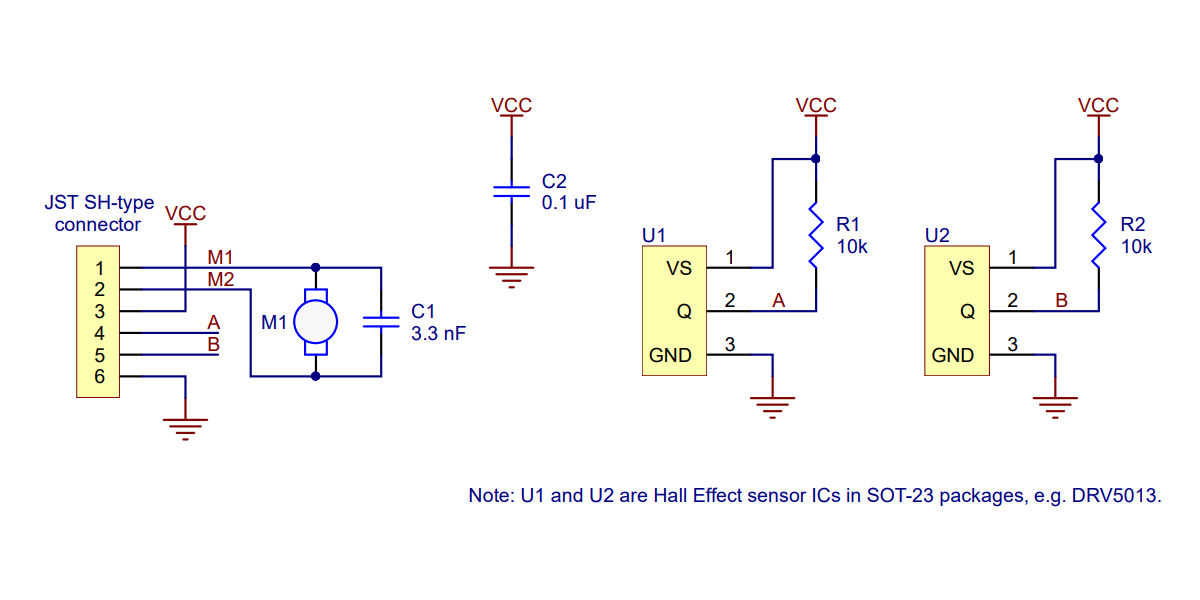 Encoder scheme.
The set includes
2x Hall sensor board
2x rotor with magnets