Description
Camera module with MT9M001 matrix with a resolution of 1.3 Megapixels and size of 1/2 ". The speed of data transmission in JPEG format with a maximum resolution of 1280 x 1024 px, is 15 fps. It communicates through an I2C interface. It has a monochrome image.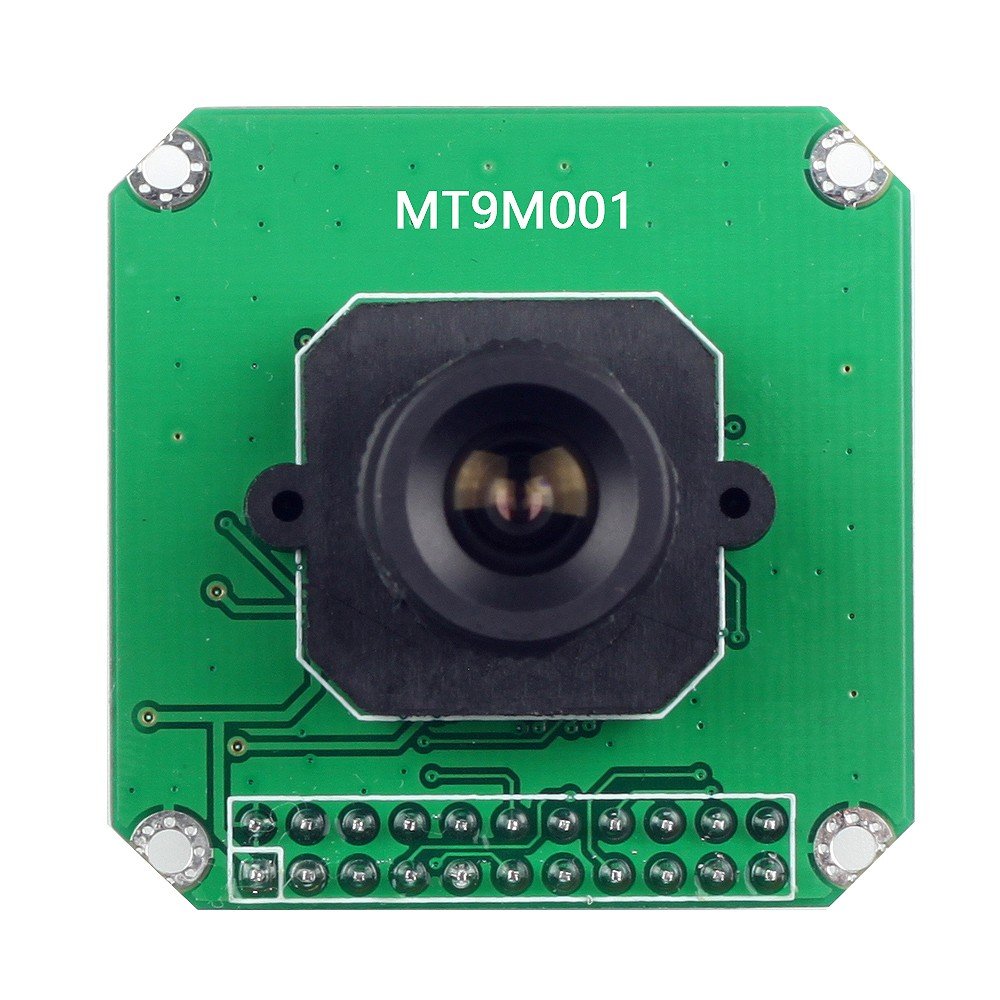 Specification
Image sensor MT9M001, CMOS 1.3 MPx, 1/2"
A monochrome image
Resolution: up to 1280 x 1024 pixels and 15 frames/sec
Shutter type: ERS
Lens size: 1/2 "
The resolution of converter A/C: 10-bit
Supported formats: SXGA, VGA, QVGA, CIF, QCIF
Extremely high sensitivity in low light mode
Low supply voltage for embedded mobile applications
Interface: I2C
Interface port of digital video
Lens: M12 / 6 mm
Easy installation with STM32, FPGA, DSP, Arduino etc.