Product description: Kitronik Electro-Fashion module violet LED - 10 pieces.
Set of 10 pcs. of sewn-on violet (lilac- sacura) LED modules. Modules, thanks to larger holes can be easily sewn to the fabric, creating light effects on our clothes. The LEDs used in the module arevery thin,thanks to which it is easier to apply them to smaller pieces of clothing.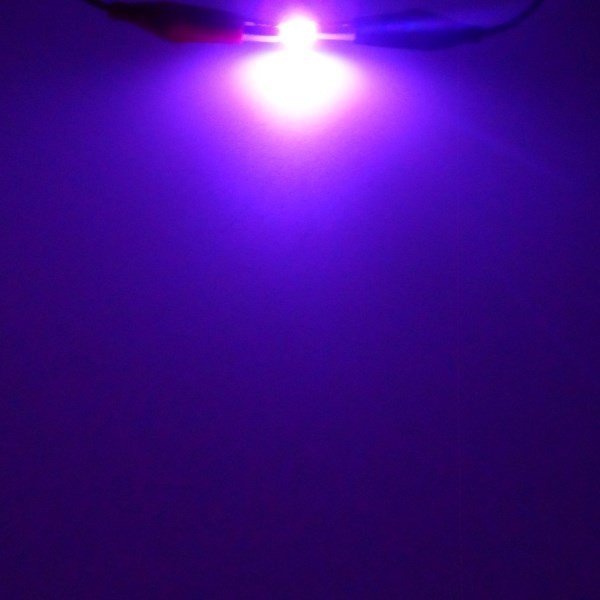 Module with purple LED.
Additional materials
The manufacturer providesadditional materialsrelated to intelligent clothing designs.
Specification for modules with purple LED
Lens type: transparent
The angle of light: 120°
Supply voltage: 3 V
Light intensity: 1900 mCd (for 20 mA)
Dimensions: 15 x 6.5 x 2.7 mm