Product description: BME280 - 110 kPa I2C/SPI humidity, temperature and pressure sensor - 3.3 V - soldered connectors.
Very easy to use temperature, humidity and pressure sensor. The module is powered by3.3 Vand can also communicate via I2C or SPI interface.Sensors of this type are successfully used in projects of weather stations or room conditions control systems. The sensor has already soldered in connectors which enable trouble-free connection of the module. In our offer you will also find a modulefor self-soldering.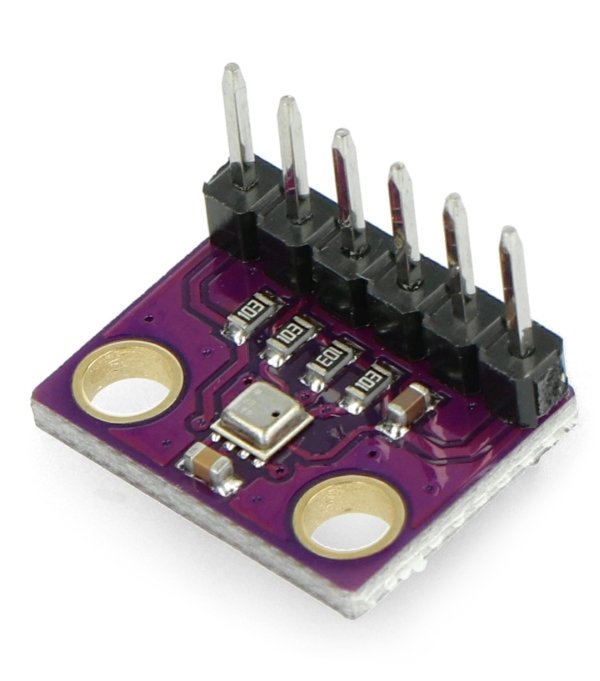 Sensor module BME280.
Quotations .
The module communicates via theI2CorSPIbus and is supplied with3.3 V.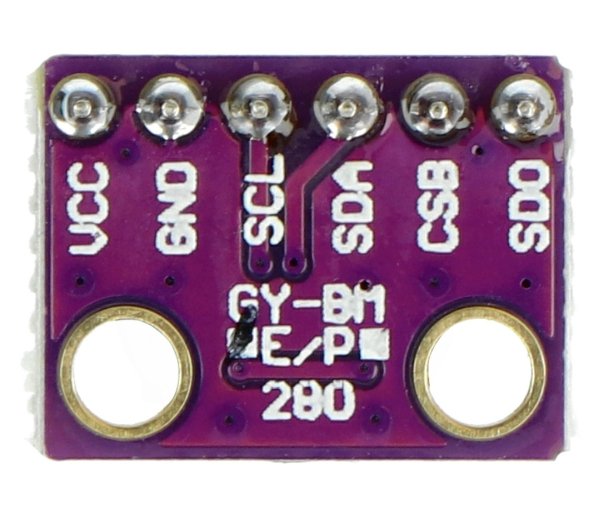 | PIN | Description |
| --- | --- |
| VCC | Supply voltage 3.3 V. |
| GND | The weight of the system. |
| SCL | I2C/SPI bus clock line. |
| SDA | I2C/SPI bus data line. |
| CSB | Chip Select |
| SD0 | MISO in SPI mode. |
Sensor specification
Supply voltage: 3.3 V
Module dimensions: 15 x 10 mm
Two 3 mm diameter mounting holes
The temperature:

Measuring range: -40°C to 85°C
Accuracy: ± 1°C

Humidity:

Measuring range: 10% RH to 80% RH
Accuracy: ± 3% RH

The pressure:

Measuring range: 300 hPa to 1100 hPa
Accuracy: ± 1 hPa