Product description: Inveo RFID-USB-DESK transponder reader (MIF) - 13.56MHz Mifare
The transponder reader designed for office work, supports Mifare standard tags.The device works after connecting to aUSBcomputer. The reader works on the basis ofCDCandHIDclasses. It has 3 LEDs that can be assigned to On, Off and On Read events.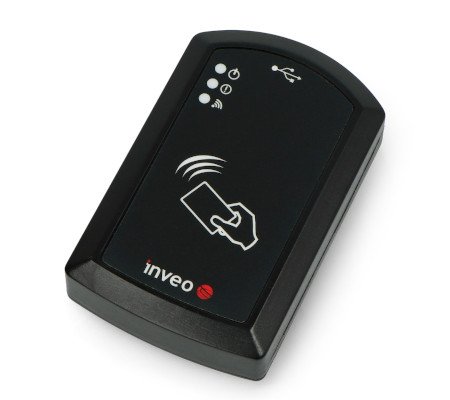 Using the reader in everyday use
The device can be a way to solve the problem of frequent logginginof users on one computer, it will also improve keeping records ofe.g.computerequipment, another project in which we can use the device is a project of our own loyalty systemina shop, fitness club or living roomwe run.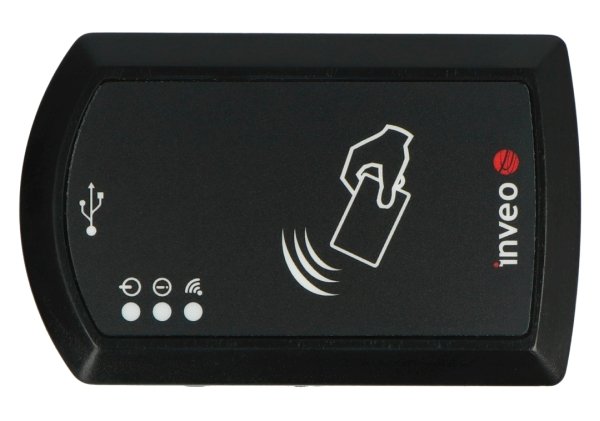 Transponder reader functions
The included configuration software allows us to set theprefixandpostfix ofthe code, moreover, it is possible to define the format of the card code by selecting one of five available formats:
Binary- a sequence of five bytes read from the card. Usually, this format is used in the working mode: virtual COM port.
HEX LowerCase Letter- the read code has been converted to hexadecimal using lower case letters.
HEX UpperCase Letter- the code read was converted to hexadecimal using upper case letters.
HEX UpperCase Letter Minus- the code read was converted to hexadecimal using uppercase letters, and a space between bytes appears as a "-" character. For example: 1A-2B-3C-4D-5E

,

Decimal -the code read is converted to the decimal system.
Another interesting feature is the Read Delay function, which allows us to set the time that has to elapse between the next one reading and the other. The creators of the reader also gave us the possibility to choose several options:
Only new TAG- after reading the tag, it is read again after the time specified by the user, but the transponder will be read immediately.
No delay- further readings are possible after 0.5 second.
User defined- userdefined- it is the user who defines the time, which will be used for each transponder.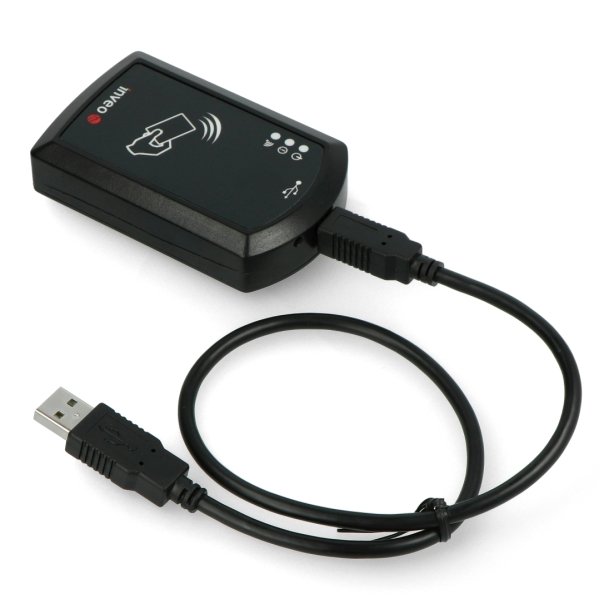 A suitable USB cable is attached to the reader.
Compatibility of the Inveo transponder reader
The reader is compatible withLinuxandWindows, it can also be implemented in many other projects thanks to the possibility of transferring code to the serial port, using the virtualserial portfunction.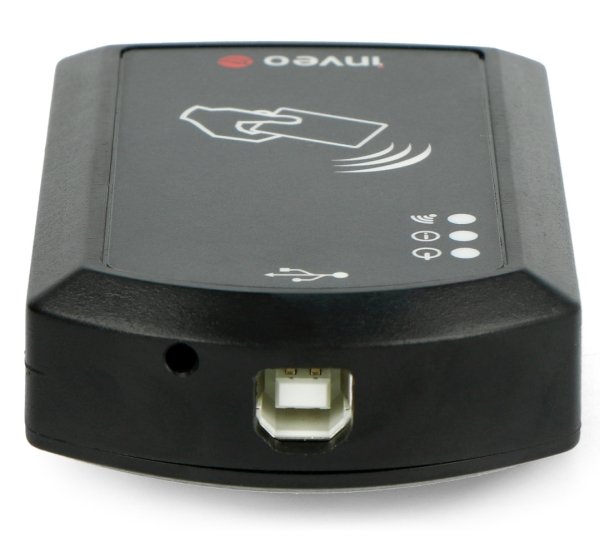 The reader has a USB port in version B.
Inveo RFID-USB-DESK reader specification
Power supply voltage: 5 V DC
Communication: USB port
Reading distance: approx. 10 cm
Supported transponder standard: Mifare
Frequency: 13.56 MHz
Dimensions: 91 x

57

x 22 mm