Product description: MU Vision Sensor - I2C/UART/WiFi object recognition sensor - DFRobot SEN0314.
The sensor for object recognition is equipped with a deep learning engine. It is based on theESP32module, so it can communicate with the WiFi network. It has awide-angle OV7725 lensand variousalgorithms for recognizing objects suchas balls, people, cards, colors and numbers. It communicates viaI2C,UARTor WiFiinterface. It works with Arduinoand micro:bit. Powered by voltagefrom 3.3 V to 5 V.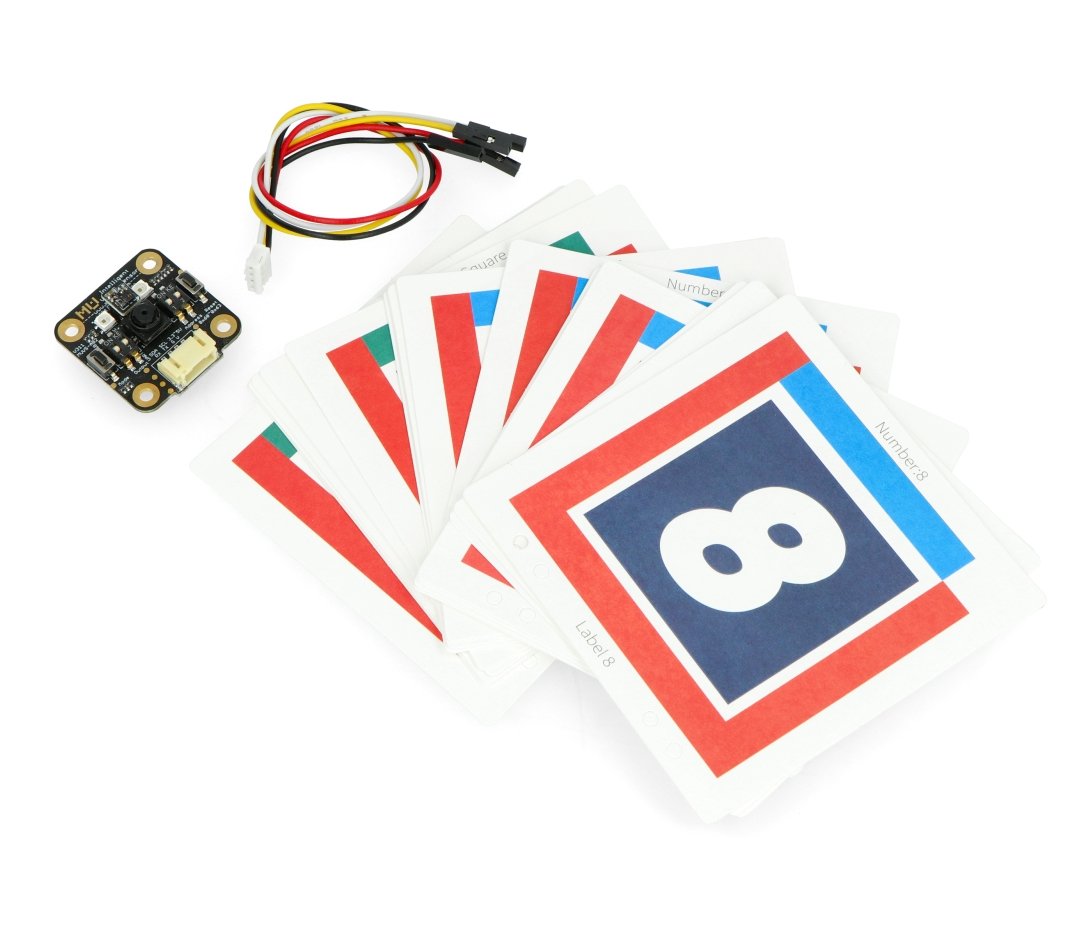 Contents of MU Vision Sensor kit.
The sensor can be used to create projects such as a robot triggering appropriate behavior to deal with accidental events in the environment, a robot scanning objects, intelligent toys, AI teaching tools, etc.
Arduinoandmicro:bit compatible product
The manufacturer has prepared auser guidewith sample programs for Arduino and micro:bit
MU Vision sensor connection
The module communicates via the I2C, UART or WiFi interface. The sensor is compatible with ArduinoandBBCmicro:bit.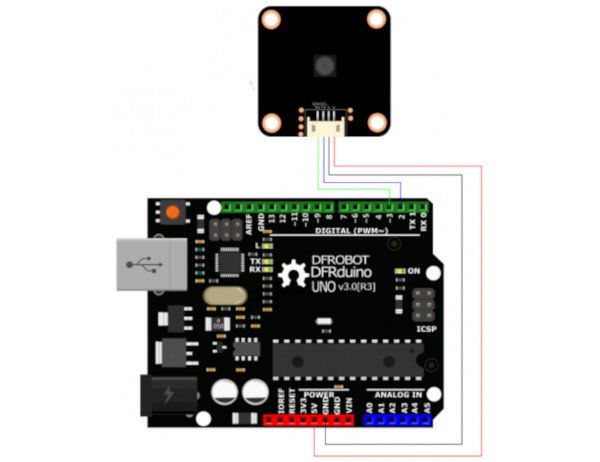 Example of connection with Arduino using UART communication.
Sensor outputs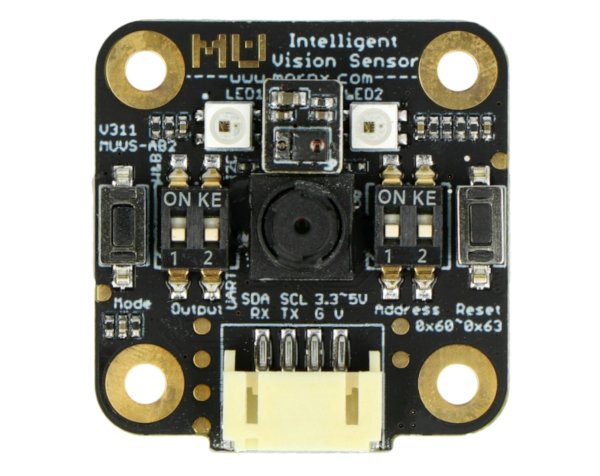 | Pin | Description |
| --- | --- |
| G | The weight of the system. |
| V | Supply voltage from 3.3 V to 5 V. |
| TX | UART interface data transmission pin. |
| RX | Pin for receiving UART interface data. |
| SCL | I2C bus clock pin. |
| SDA | I2C bus data pin. |
Specification of the object recognition sensor
Supply voltage: 3.3 V to 5 V
The deal: ESP32, dual core, 240 MHz
The camera: Omnivison OV7725
Camera resolution: 640 x 480 px
Viewing angle (FoV): 90°
LEDs: 2
Data output: UART / I2C
Objects detected:

human silhouette (above the waist)
Ball (ping pong, tennis ball)
20 cards
colours

Functions in design:

WiFi image transmission
motion detection (up-down hand movement, left-right hand movement, etc. does not detect gestures)
face recognition
QR code recognition

Dimensions: 33 x 33 x 12 mm
The set includes
Object recognition module
Connection cable
A set of cards with recognition marks