Product description: Fan 12V 60x60x15mm 60x15mm 2 wires
Fan powered by 12 V with dimensions 60 x 60 x 15 mm. The fan can be used to actively cool minicomputers. It has two wires. Current consumption up to approx. 30 mA.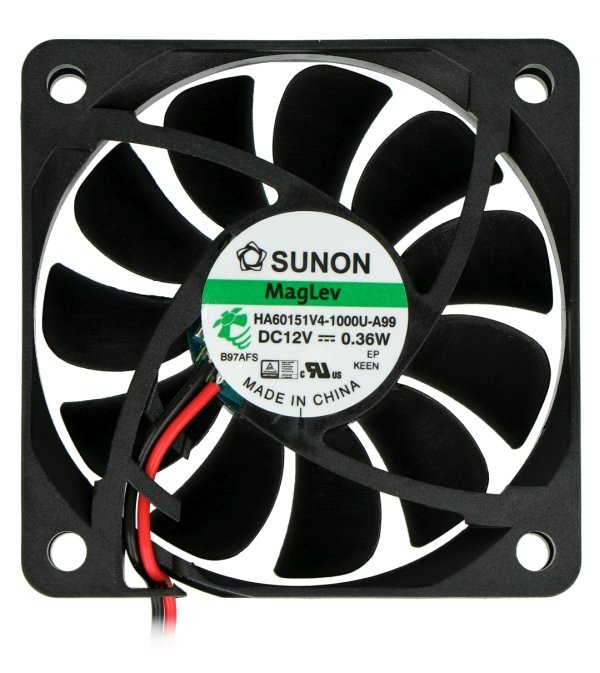 The subject of sale is the fan, in our offer you will also find compatible covers.
Fan specification
Input voltage: 12 V
Current intensity: 30 mA
Input power: 0.36 W
Nominal speed: 3800 rpm
Generated sound level: 32 dB
Dimensions: 60 x 60 x 15 mm
Output - 2 wires:

black - weight
red - power supply (up to 12 V)

Cable length: approx. 30 cm