Product description: Grove - module with passive buzzer - Seeedstudio 107020109.
A module with a passivebuzzerthat allows you to change the sound tones by adjusting thePWM frequency.The buzzer can be used as an alarm siren, its maximum volume is 80 dB.The module is powered from 3V to 5 V.AGroveconnector is provided on the board to easily connect the module to the base unit.
Connection of the module
The module for communication with the microcontroller uses a digital signal. Additional Grove port facilitates connection with base pads for Arduino or Raspberry Pi.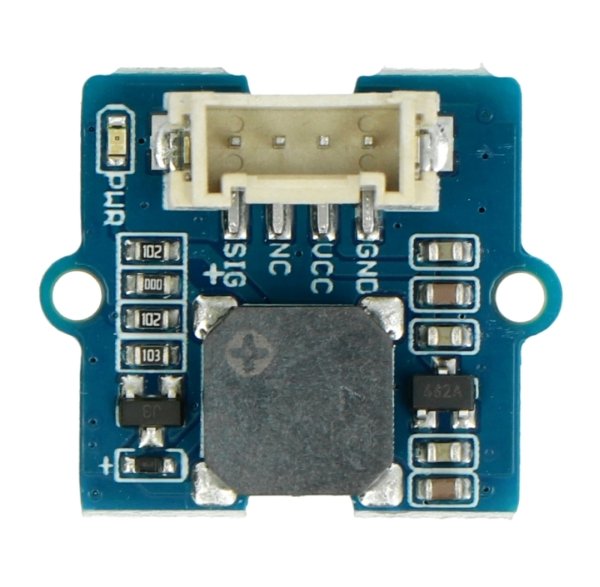 | Pin | Description |
| --- | --- |
| GND | The weight of the system. |
| VCC | Supply voltage from 3 V to 5 V. |
| NC | Not connected. |
| SIG | A digital signal. |
Specification of the buzzer module
Supply voltage: 3 V to 5 V
Frequency: 2700 Hz
Volume: up to 80 dB
Operating temperature: -20°C to 70°C
Dimensions: 20 x 20 x 10 mm
Weight: 3 g
The set includes
Passive buzzer module
Grove cable