Product description: Graphic LCD displays in examples - Tomasz Jabłoński
Graphic LCD displays are increasingly being used by hobbyists and electronics enthusiasts to create a variety of devices. However, mutually incompatible standards make it difficult to navigate the world of graphic displays. The book synthesizes these standards and the knowledge about such graphic drivers as:
T6963,
SPLC501C,
ST7036,
SSD1303,
NJU6450,
PCD8544
S1D15G14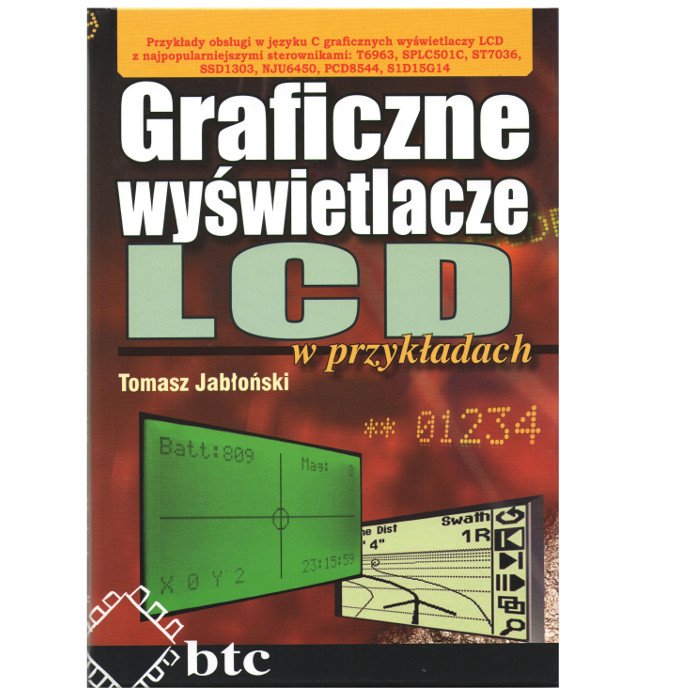 The examples described in the book are presented on microcontrollers equipped with the ARM core of the LPC2000 family, written with the use of C language, which ensures the versatility of implementation on any microcontroller.
Book specification
Author: Tomasz Jabłoński
ISBN: 978-83-60233-28-3
Format: B5, 136 pages.
Hard binding
BTC Publishing House 2008