Product description: Shelly SCCT 50 A - measurement transformer with a split core 50 A
The measuring loop with the Shelly SCCT ferrite core allows the measurement of currents up to 50 A. The device allows you to monitor energy consumption in a given electrical circuit using Shelly EM , to which you can connect two transformers and read measurements from two circuits. In order to perform the measurement, the transformer should be placed on one of the supply cores (phase - L or neutral - N). The measuring accuracy of the transformer is 1%, and its electric strength is 3000 VAC 1 mA / 60 s.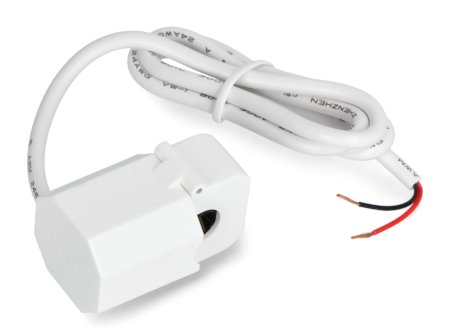 Measuring transformer 50 A.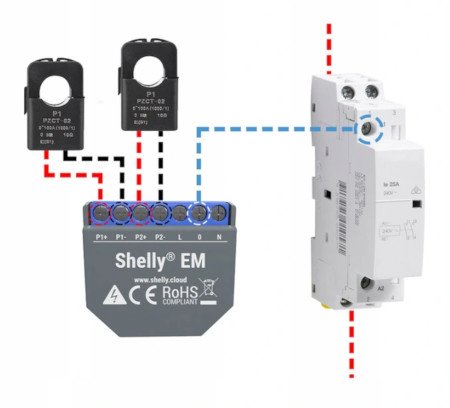 Connection diagram with Shelly EM and contactor.
The main features of the SCCT transformer
Remotely monitor energy consumption from anywhere via Shelly, MQTT or Rest API
Automatic shutdown or notification when current consumption limit is reached
Weekly schedule or adjusted to the position of the sun
Specification of the SCCT transformer
Current intensity: up to 50 A
Accuracy: 1%
Core: ferrite
Electric strength: 3000 VAC 1 mA / 60 s
Inner diameter: 11 mm
Load resistance: 20 Ω
Rated secondary current: 16.67 mA
Saturation current: ≥ 85 A
Dimensions: 23.5 x 41.5 x 26 mm
‌