Product description: LACT4P-12V-5 linear actuator 150N 43mm/s 12V - 10cm stroke
Linear actuator with a 5:1 gearbox, powered by 12 V. It operates with a load of up to 15 kg, the average travel speed is 4.3 cm/s. The device consumes approx. 500 mA of current with no load. When the shaft is blocked, this value can rise to 10 A. There are limit sensors at the ends to prevent the shaft from moving beyond the permissible range. This version has a shaft extending 10 cm and a built-in potentiometer to read the position as an analog voltage.

Specifications
Supply voltage: 12 V
Parameters for 12 V:

No-load current consumption: 500 mA
Maximum current consumption (with shaft locked): 10 A
Linear speed: 4.3 cm/s
Maximum loads: 15 kg

Built-in position determination potentiometer with analog signal output
Shaft extension range: 10 cm
Weight: 1276 g
Connection
The device has the following wires:
Red and black - are the power supply to the actuator. Depending on the polarity, the motor will extend or retract the shaft.
Yellow - potentiometer power supply - positive pole VIN.
White - potentiometer power supply - ground.
Blue - feedback. Analog voltage determining the position of the shaft.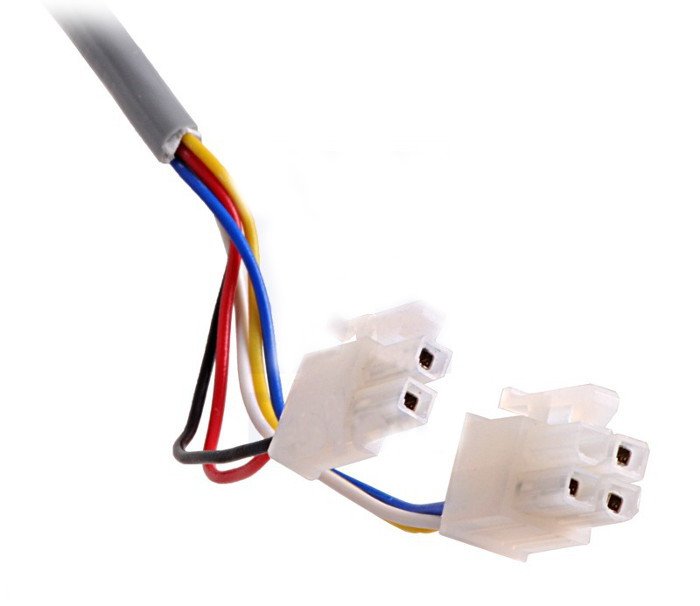 To operate the actuator, you can use any controller with parameters compatible with the motor, e.g. suitable systems from the HighPower series. We also offer a JRK 21v3 controller, which supports feedback.