Description
Microwave sensor that detects the motion. It is used to detect objects in the premises in alarm systems and lighting systems. The sensor is powered with the voltage from 4.75 to 5.25 V. It works with a frequency of 10,525 GHz.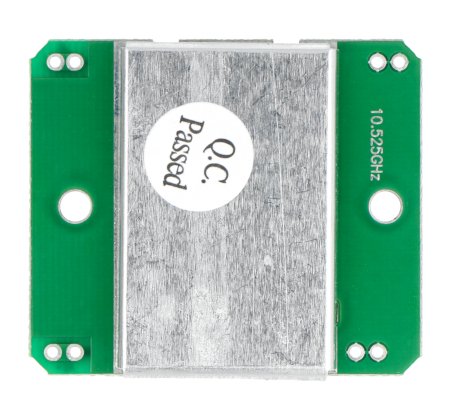 HB100 - Microwave Motion Sensor.
The sensor uses the Doppler effect to detect movement of objects. Through the use of microwaves instead of IR, it can detect objects that reflect radio waves in the range of micro. In addition, the sensor does not depend on the ambient temperature, it also detects the inanimate objects.
Detection using the microwaves has many advantages compared to other methods:
Non-contact detection
Reading does not depend on temperature, humidity, noise, air, dust or light - it is great for working in difficult environmental conditions
High resistance to radio interference
The signal is harmless to human
Wide range and high detection speed
It detects the movement of inanimate objects
Connection
The sensor requires an amplifier for the output signal. Therefore, for the read of the frequency, required is to connect the preamp's system to the IF output, according to the patterns in the documentation. Data can be read also with the help of Arduino, after the initial connection of the chip of preamplifier.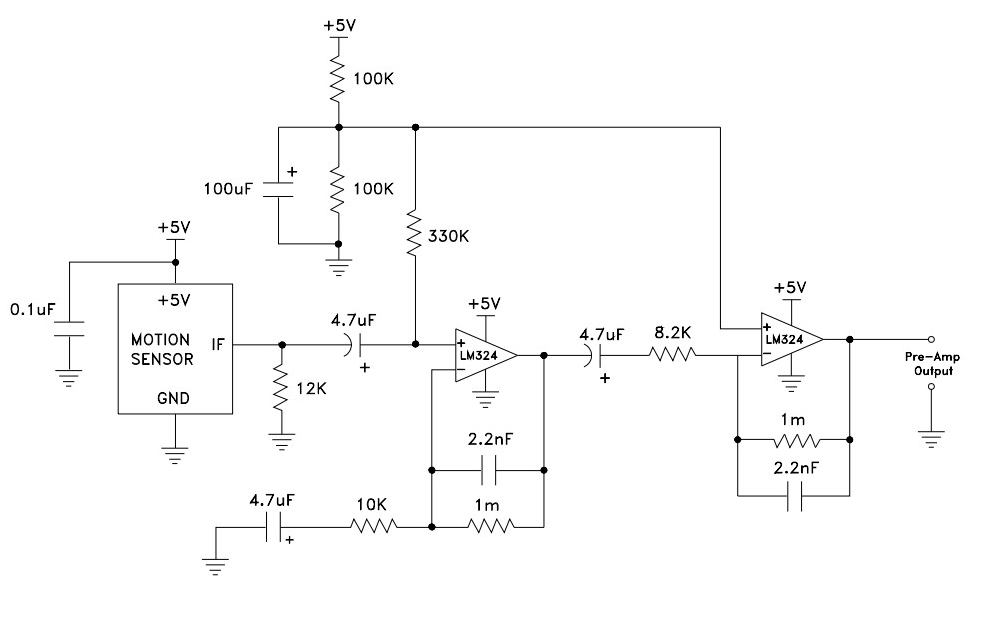 Diagram of the system in CW mode.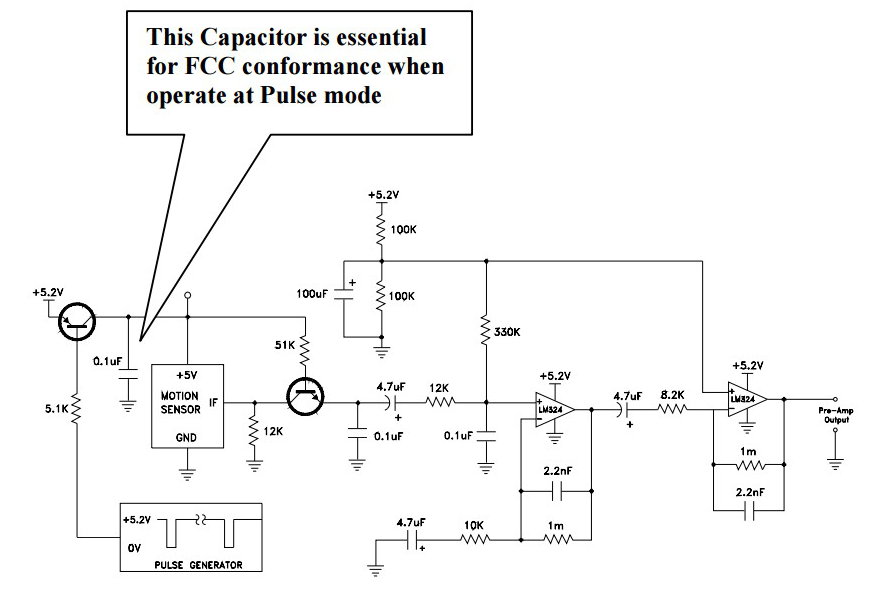 Diagram of the system in the Pulse 2 kHz mode.
Specification
Supply voltage of DC: 4.75 V to 5.25 V
System: HB100 (documentation)
Working frequency: 10,525 GHz
Consumed current: 40 mA
Range of detection: up to 20 m
Minimum output power: 13 dBm EIRP
Total height: 30 mm (with elements mounted at the bottom of the board)