Product description: Grove - temperature and humidity sensor MPX5700AP
The GroveAHT20is a new generation sensor, enabling even more accurate measurements. The AHT20 has a newly designedASICwith an improved MEMS semiconductor moisture sensoranda built-in standard temperature sensor. The module has a Grove connector with I2C interface.
Arduino compatible product
The manufacturer provides a special libraryforprogramming the sensor.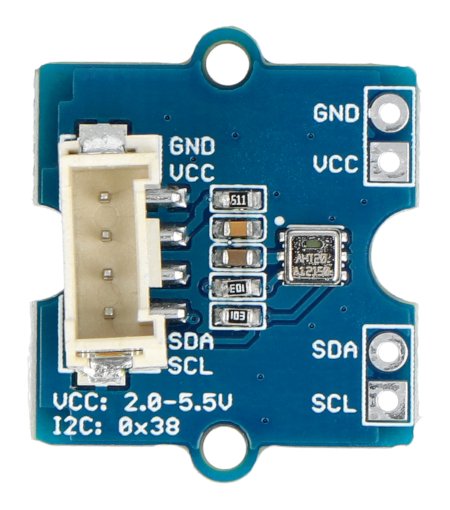 Temperature and humidity sensor module.
Main features of the module
Wide measurement range
Grove I2C digital output
4-pin interface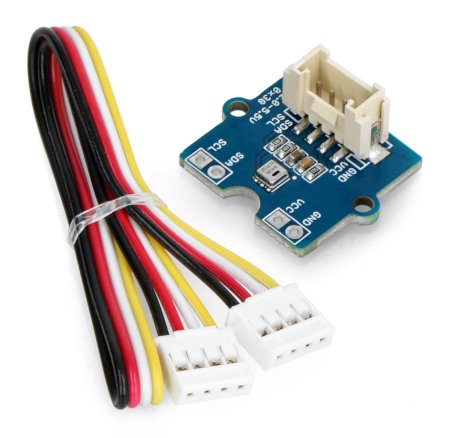 Set contents.
Technical specification
Operating voltage: 2.0 V to 5.5 V DC
Temperature measuring range: -40°C to 85°C
Measuring range of humidity: from 0 to 100% RH
Accuracy of temperature measurement: ± 0.3°C
Accuracy of humidity measurement: ± 2% RH
Resolution of the measurement:

temperatures: 0.01°C
humidity: 0.024% RH

Interface: Grove I2C
Dimensions: 24 x 20 x 12 mm