Product description: DC/DC step-up converter AZO Digital PU-500 12/24V 500W
Thisconverter increases voltage of car installation. Allows you to use devices that require 24V power through the car cigarette lighter 12V socket. Ideally suited for CB radio, portable fridge, parking heater, etc. The maximum power is 500 W.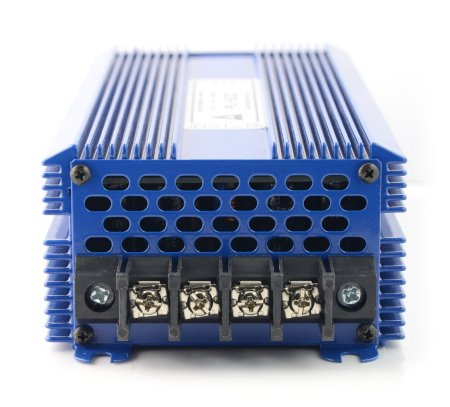 The connection is made via screw terminals. Suitable cables must be purchased separately.
Technical specifications of the converter
Input voltage: from 10 V to 20 V DC
Output voltage: 24 V DC
Continuous output current: 24 A
Overload protection: none
Short-circuit protection: 60 A fuse
Thermal protection: none
Automatic fan speed regulation: yes
Polarity reversal protection: none
Input interference: up to 50 mV
Output interference: up to 50 mV
Operation temperature: from -25 °C to 55 °C
Cooling: active
Degree of protection: IP21
Dimensions: 250 x 95 x 55 mm
Weight: 1100 g
Details in the technical documentation.