Description: ultrasonic distance sensor HC-SR04 2 - 400 cm - SparkFunSEN-15569.
Ultrasonic sensor with an operating rangefrom 20 mm to 4000 mm, with a tolerance of 3 mm. The module consists oftransmitter,receiverandcontrol circuit. The operating principle of HC-SR04 is based on measuring the duration of the output signal, which is proportional to the distance between the sensor and the object. The device is powered by5 V.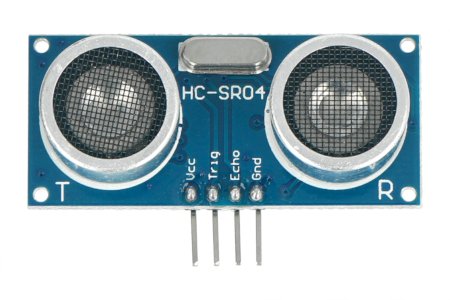 Ultrasonic sensor HC-SR04.
Description of the outputs HC-SR04
The ultrasonicdistancesensor has four leads:
VCC: supply voltage
Trig: sensor input (excitation)
Echo: sensor output (answer)
GND: system weight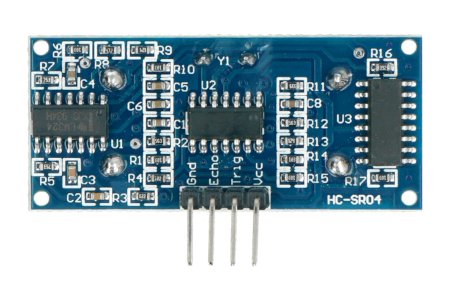 The outputs in the HC-SR04 sensor.
Sensor specification HC-SR04 2 - 400 cm
Power supply voltage: 5 V
Average current consumption: 15 mA
Measurement angle: 15°
Frequency of operation: 40 Hz
Measuring range: from 20 mm to 4000 mm
Colour: blue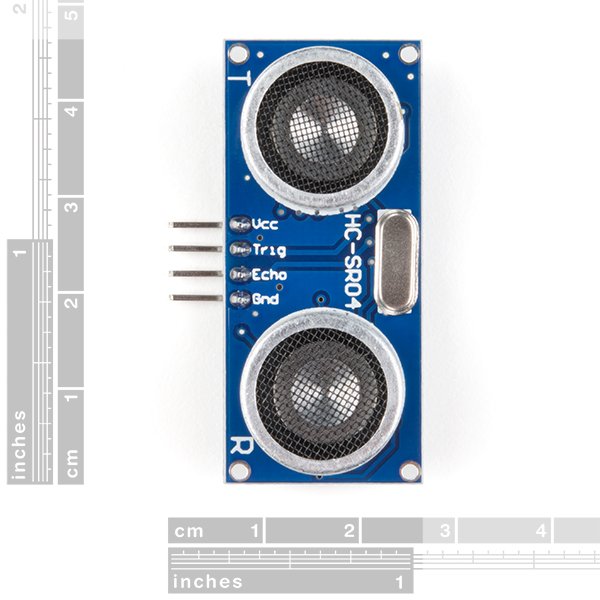 Sensor dimensions.