Product description: Kitronik Electro-Fashion - module with CR2032 battery basket and switch.
Kitronik modulefrom Electro-Fashion seriesincluding CR2032 battery basketandswitch. This allows you toconveniently control the power supply inour designs. The module is equipped withincreased diameterguides, allowing you to sew the whole thing to the fabric in an easier way. Clearly marked polarity of holes makes it easier to create projects.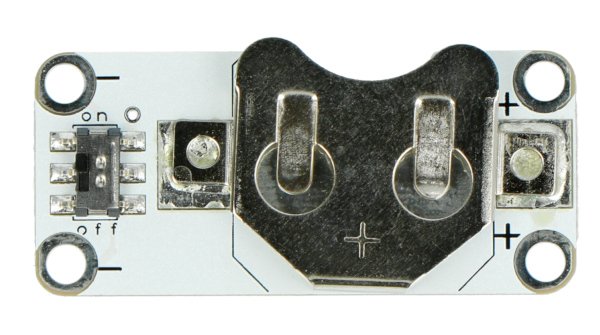 The module has a CR2032 battery basket with a visible switch.
Additional materials
The manufacturer providesadditional materialsrelated to intelligent clothing designs.
Specification of the battery cage module
Matching batteries: CR2032
dimensions: 44 x 20 x 4.5 mm