Product description: Kitronik Electro-Fashion module with white LED - 10pcs.
A set containing10 pieces ofspecially designed LED modules, which thanks to their design can be easily sewn to the fabric and thus used in projects related to intelligent clothing. This process is facilitated by specially enlarged holes, which make it easy to sew the module usingconductivethread.White diodes.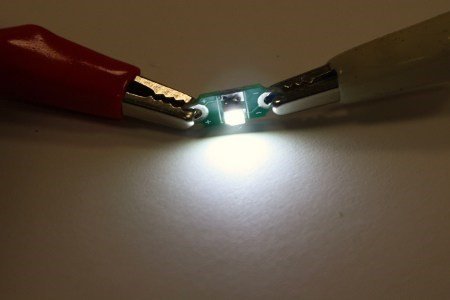 Module with white LED.
Additional materials
The manufacturer providesadditional materialsrelated to intelligent clothing projects.
Module specifications with white LED
Lens type: transparent
The angle of light: 120°
Supply voltage: 3 V
Luminosity: from 1600 mCd to 1800 mCd (for 20 mA)
Dimensions: 15 x 6.5 x 2.7 mm