Product description: Kitronik Electro-Fashion - battery basket CR2032
CR2032battery cage module fromKitronik Electro-Fashionseries. Thanks to its design and the use ofincreased diameter guides, it can be easily implemented in smart clothing projects. The small size,clearly marked polarity ofthe holes and their larger diameter allow the module to be sewn to fabric more easily.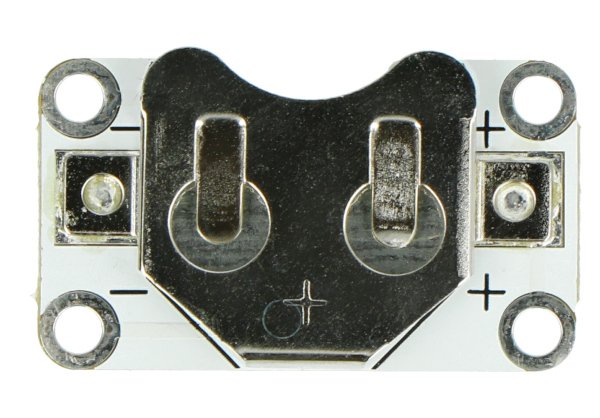 The module with a CR2032 battery basket.
Additional materials
The manufacturer providesadditional materialsrelated to intelligent clothing designs.
Specification of the module with a battery cage
Matching batteries: CR2032
Dimensions: 34 x 20 x 4.5 mm