Product description: Vertical battery holder type CR2032 3V - 5 pieces
Vertical battery holder for one CR2032 3V type battery. Details in the technical documentation. The cage has pinouts that allow THT assembly. It can be used in many DIY projects that require battery power supply.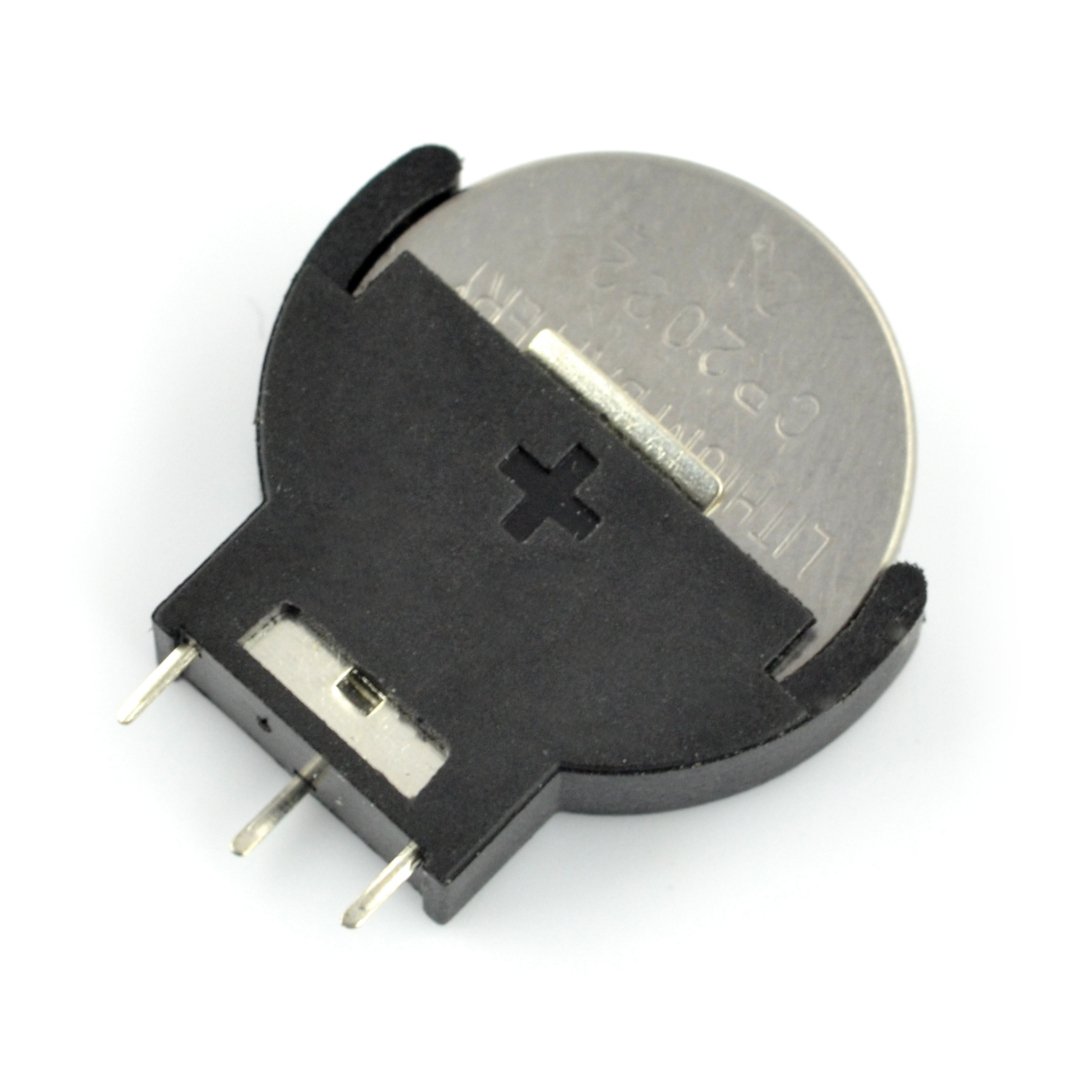 The subject of the sale is the base itself. CR2032 batterycan be purchased separately.
Components sold in a package of 5 pieces.
Specifications of the battery holder
Color: black
Cradle for 1 lozenge battery
Compatible with CR2032 battery
Mounting: THT-cable
Number of pieces included: 5