Description
Module from the Grove series is equipped with a Hall sensor A1101 with a digital interface. It is powered by a supply voltage from 3.8 V to 24 V. It provides detection of a magnetic field. The kit also includes a cable suitable for Seeedstudio Base Shield v2.0.
Attention!
This product is only available in our market in Poland and cannot be sold to other countries.
Connection
The module is equipped with Grove interface that facilitates its connection to the Arduino along with Base Shield v2.0.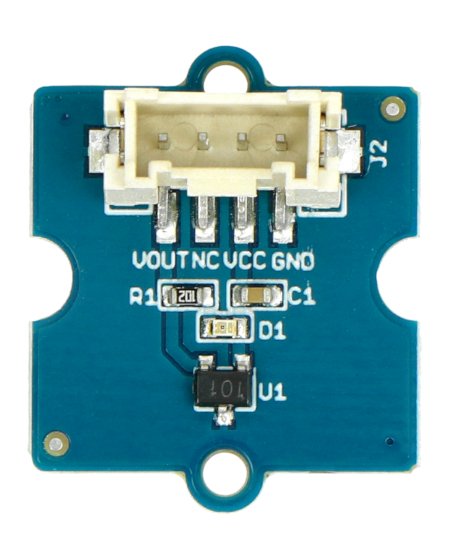 | Pin | Description |
| --- | --- |
| GND | The ground of the system. |
| VCC | The supply voltage of 5 V. |
| NC | Not connected. |
| VOUT | The output signal. |
Specification
Supply voltage: 3.8 V to 24 V
Sensor: A1101
Type: digital
Dimensions: 130 x 90 x 9.5 mm
Weight: 9 g