Attention!
The product has been discontinued. Check other products incategory.
Product description: MKR Therm Shield - cap for Arduino MKR - Arduino ASX00012.
Overlay forArduino MKRallowing to measure temperature usingK-typethermocouple or DS18Bxx sensor.It has a built-inMAX31855chip. On the board there arescrew connectorsfor thermocoupletypeK and for DS18B20 sensor forsoldering. It communicates viaSPIinterface. It works with voltage of3,3 V.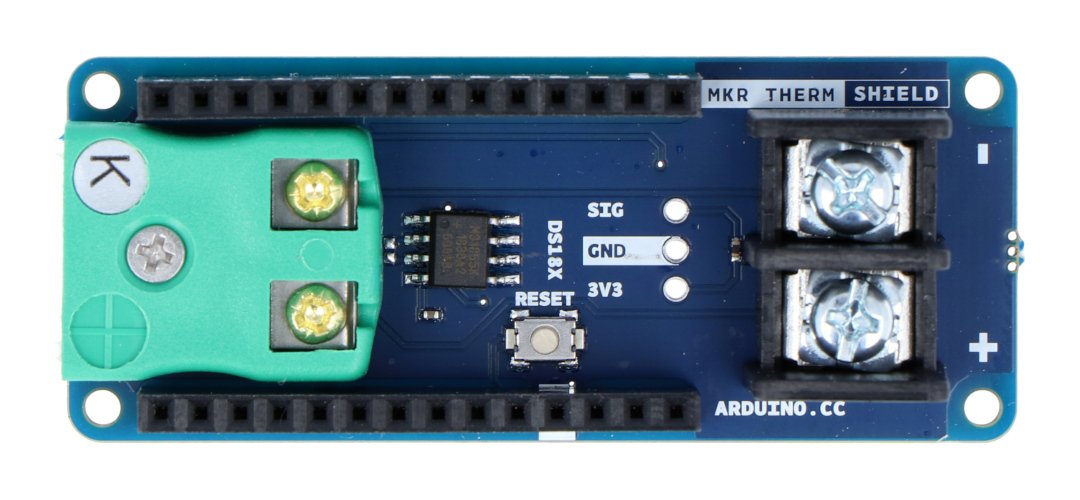 Product compatible with Arduino
The manufacturer has made available auserguide for operating the module.
MKR Therm Shield overlay specification
The tension of work: 3,3 V
SPI / 1Wire communication
Layout: MAX31855
Connections for type K thermocouple and DS18B20 sensor
Operating temperature: -200°C to 700°C
Compatibility: works with Arduino MKR series
Module dimensions: 61 x 25 mm
Weight: 32 g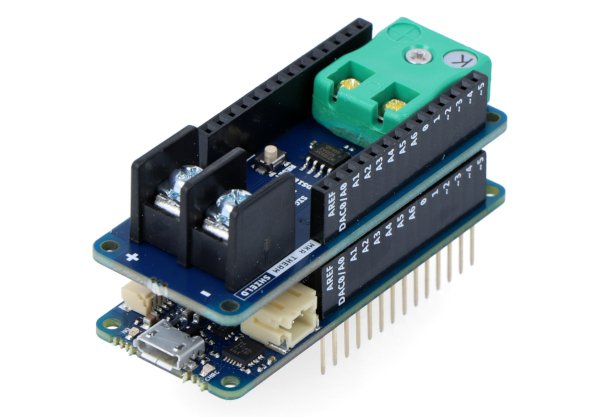 The subject of sale is the cap itself. Arduino must be purchased separately.