Product description: Aluminium Heat Sink for Raspberry Pi CM4 Compute Module 4 with thermally conductive tape - black
Aluminiumheatsink designed forRaspberry Piminicomputer ComputeModule 4. Aluminium heatsink inblackcolour allows good heat dissipation from CM4 board elements which give up the most heat. Included with the heatsink arethermal conductive tapes, screws with spacers and a screwdriver.Black plastic padsare also included which are used to separate CM4 board with heatsink installed fromRaspberry Pi CM4IOmodule. Heatsink has special notch for U.FL antenna connector.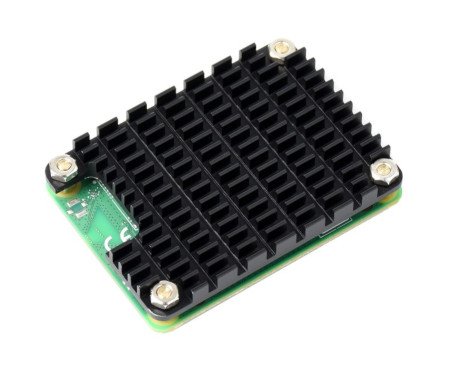 The item is a heatsink with accessories,Raspberry Pi CM4 Compute Module 4minicomputer can be purchased separately.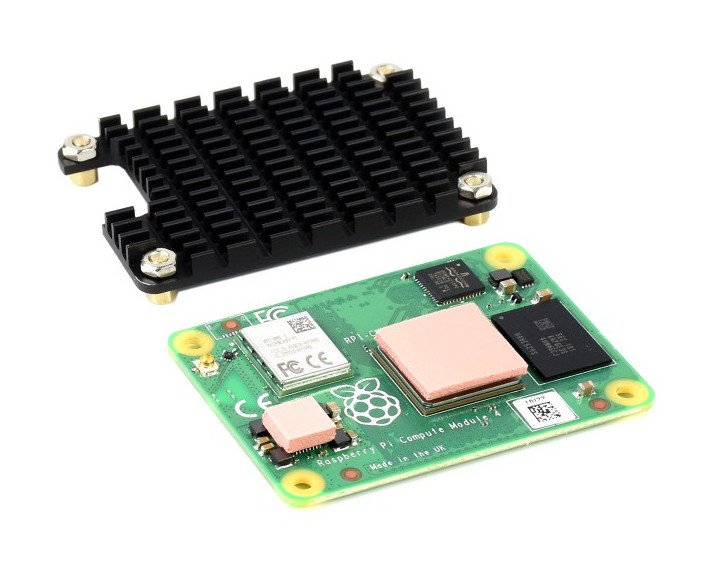 Mounting the heatsink on the Raspberry Pi CM4 Compute Module 4 board.
Heatsink specifications
Material: aluminum
Colour: black
Compatibility: Raspberry Pi Compute Module 4
Mounting holes: 4
Contents of the kit
1 x heat sink
2 x thermal tape
8 x mounting screws
8 x spacer
4 x plastic washer
1 x screwdriver