Description
The LED strap is connected to the Arduino, powered with the voltage of 5 V. It has 10 LEDs per meter. The length of the strap is equal to 4 m. The kit includes a cable adapted toDFRobot IO Expansion Shield.
Specification
Power supply: from 2.5 V to 5.0 V (recommended is 5V)
Length of the LED strap: 4 m (40 LEDs)
Color: warm white
Adapter's sizes: 30 x 22 mm
Included is 3-pin connection cable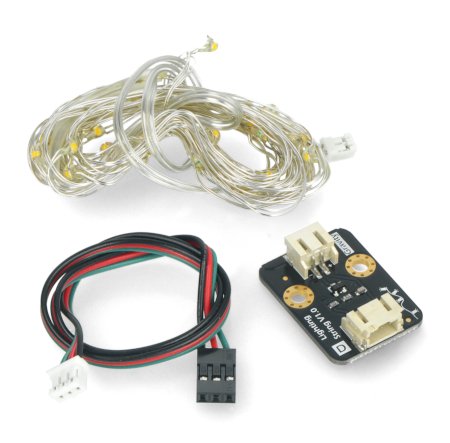 Thanks to the included cable, the user can easily connect the device.
Connection
The device has three-pin connector, to which you connect the power supply. The output signal can lead, for example, to a digital inputof the Arduino module.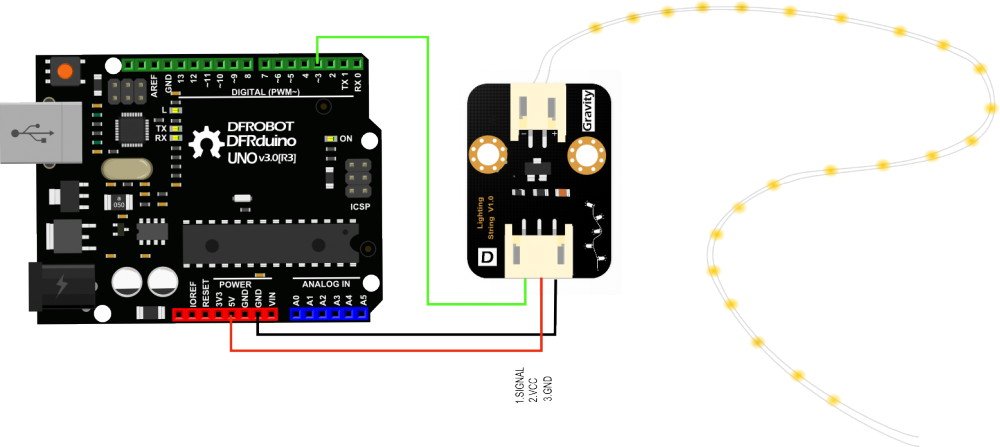 | Pin | Description |
| --- | --- |
| Signal | The digital output signal. |
| VCC | Supply voltage: from 2,5 V to 5.0 V. |
| GND | The ground of the system. |