Product description: Intelligent Neo WiFi socket
Wireless module forswitching on electrical devices andsettingthe schedule.Communicates via WiFi,thanks toa free app for Tuya Smart for Android and iOS. Works with Google Homeand Amazon Alexa.Built-in buttonalsoallowsmanual switching on.Themaximum load is 3680 W.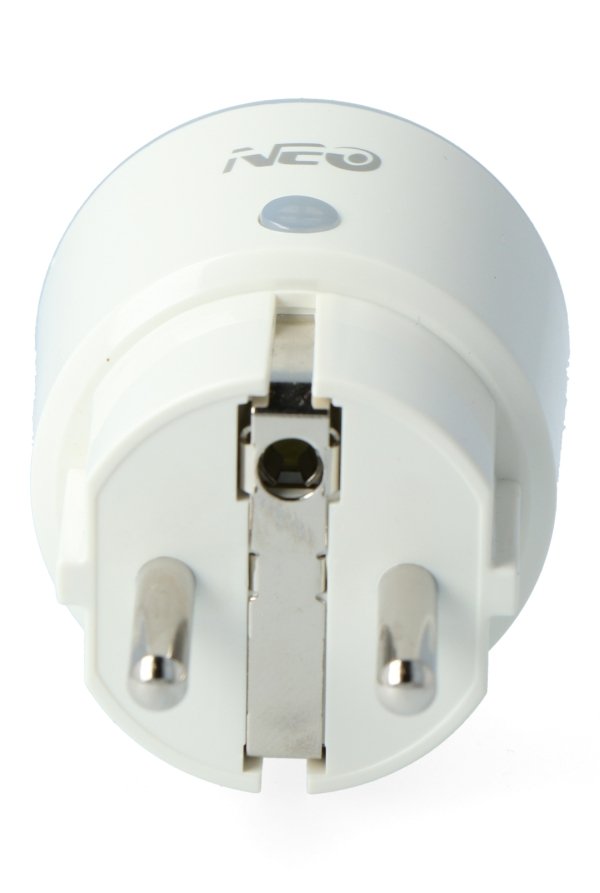 Socket with grounding
Socket equipped with protective earthing. The"uni-schuko"standard allows for connection in all European countries. The socketallows for the connection of C-plugs and E/F dual plugs. It is symmetrical and the plug can be turned by 180° when connecting.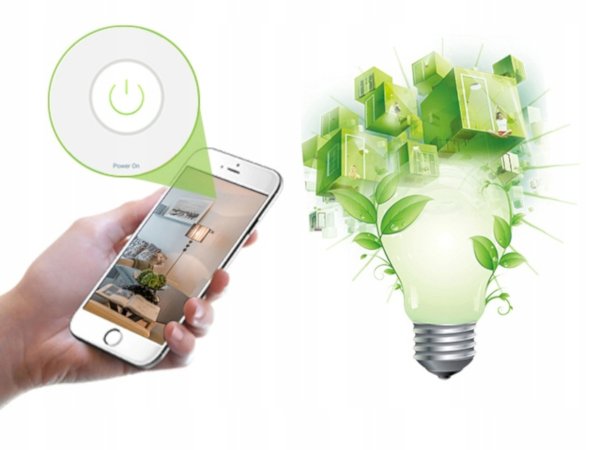 Supported functions:
Switch the device on/off from any location with the application
Local activation / deactivation manually by pressing the button
Stopwatch- setting time to switch off
Timer- possibility to set any detection time
Schedule- possibility to plan the detection on a weekly basis
Scenes- Control dependencies can be set according to time of day
Neo WiFi smart socket specification
Control range: unlimited (works with mobile internet)
It has a grounding
Has a button for remote on/off
WiFi band: 2.4 GHz
WiFi range: up to 30 m (depending on ambient conditions)
Operating temperature: 0°C to 50°C
Mains voltage: from 85 V to 230 V AC
Maximum power: 3680 W (16 A)
Dimensions: 43 x 43 x 65 mm
Weight: 78 g