Description: Sony IMX219-120 8Mpx camera - compatible with Jetson Nano
Sony IMX219-120 camera module equipped withIMX219 sensorcompatible withJetson Nano. The camera is equipped with8 Mpxsensor. The maximum recording resolution is3280 x 2464 px.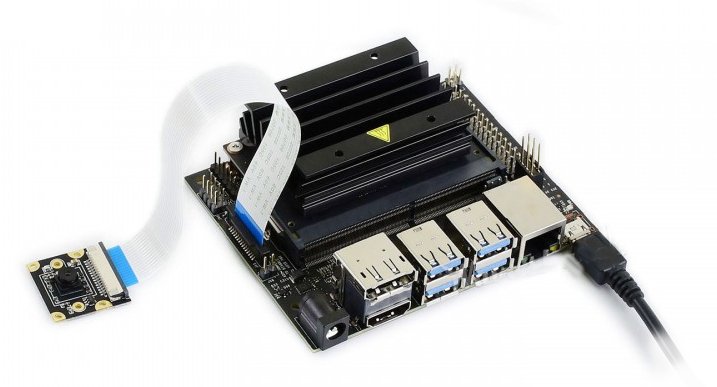 Sony IMX219-120 8 Mpx camera module.
The sale includes the Sony IMX219-120 8 Mpx camera module itself,
JetsonNanomust be purchased separately.
F.O.V. field of view is 120°,aperture2.2, focal length is 1.88 . The dimensions of the whole module are 25 mm x 24 mm. The kit includes the camera, connection tape and mounting screws.
Application of the Sony IMX219-120 camera module
Face recognition
Detection of traffic signs
Recognition of registration plates
Technical specification of the Sony IMX219-120 camera module
Parameter
Scope
Number of pixels
8 Mpx
Sensor
Sony IMX219
Resolution
3280 x 2464 px
Lens specification

Matrix type: CMOS
Aperture (F): 2.2
Focal length: 1.88 mm
FOV: 120 °

Distortion < 13.6 %

Lens dimensions: 6.5 mm x 6.5 mm

Fixing
4 screw holes
Dimensions
25 mm x 24 mm
Mass
0.012 kg