Attention!
The sale of the product has been completed. Checka newer version.
Description
The Feiyu-Tech MG is a 3-axis handheld stabilizer that is suitable for professional cameras, including popular SLR cameras. The device is extremely easy to use and has many functions that improve the stability of recordings. The Gimbal MG was designed in a similar way to the FY design. Its small size makes it very ergonomic. The large swivel axes allow to create perfect video without much effort.
Three operating modes and four mounting options
Panorama mode- makes the camera move right or left to create a panorama of our surroundings.
Free mode- the control of the stabilizer is entirely up to the user, who decides for himself and within which ranges the camera should move.
Lock mode- leaves the stabilizer in a fixed position.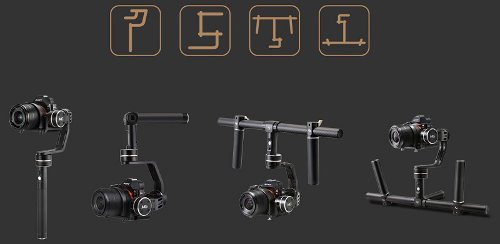 Simple control and quick installation
The whole device can be controlled with one stick. The stabilizer axis allows 360° of camera rotation. The new quick-mount system saves time. The Feiyu-Tehc MG Stabilizer has a weight of only 821 grams, so it does not burden the operator and provides high comfort. The gimbal can work for up to 6 hours on a single battery charge.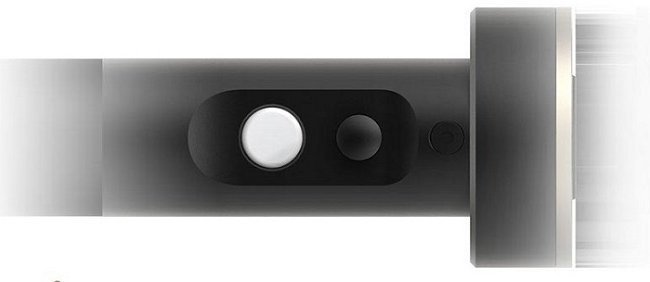 Modern manufacturing technology
The Feiyu-Tech MG Stabilizer was developed by experts in image stabilization. It has undergone a number of tests, thanks to which any defects have been reduced to a minimum. The fully electronic, intelligent control system keeps the stabilization at a very high level.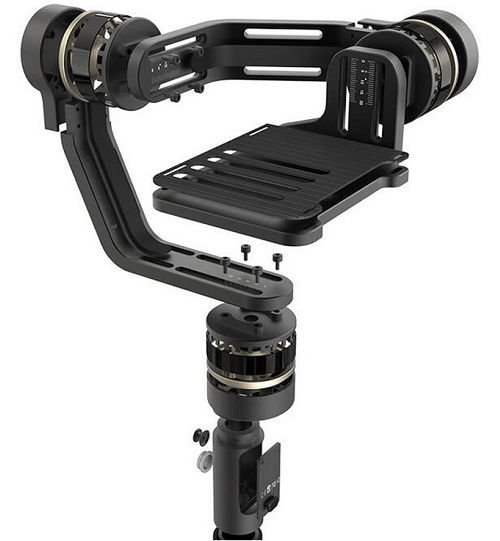 Wide compatibility
The maximum load capacity of the stabilizer is as much as 1070 g, so it is compatible with most professional digital cameras and camcorders, e.g: SONY A7RII, ILCE-7R / ILCE-5100, SONY NEX-5N / NEX-7, and other N Series cameras. Panasonic LUMIX GH4, Canon EOS M3, OLYMPUS E-M5, and other similar size and size cameras.

Easy to transport
The stabilizer is delivered with a dedicated case, which greatly facilitates its transport and storage. The case provides maximum safety when moving the device. Dedicated sponge inside effectively protects the stabilizer from vibrations.

Remote control
The included remote control controls gimbal's movements in all directions from up to 15 meters away. It has a convenient joystick for control and a function key. It communicates with the receiver included in the kit at 2.4 GHz which ensures trouble-free operation of the devices.
Specification
Operating voltage: 6 V to 9 V DC
Tilting range: 360 °
Level swivel range: 360°
Swivel range vertical: 360°
Operating time: up to 6 hours
Weight: 825 g
Supports devices from 400 g to 1070 g
Included
Gimbal MG
4 batteries (2 sets)
Charger
USB cable
Case
Remote control with receiver