Product description: DC/AC step-up converter AZO Digital IPS-1200S 24/230 V 1200 W
The converter allows you to use devices that require230Vpowerthrough the car cigarette lighter socket 24 V. Ideally suited for laptops, netbooks, chargers and other equipment. Provides800 VA of continuouspower and900 VA of instantaneous power.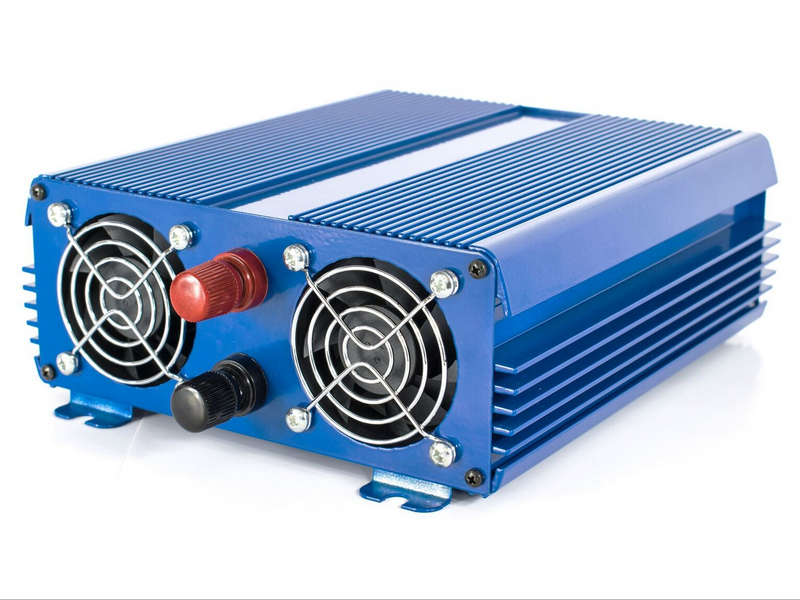 The connection is done throughincludedcables. The device has one 230V mains socket.There is a possibility of connecting to a battery or cigarette lighter socket.
Technical specifications of the converter
Input voltage: from 22 V to 30V DC
Output voltage: 230 V AC
Output voltage waveform: sinusoidal
Average current consumption without load: 150 mA
Maximum power: 1200 VA
Instantaneous power (up to 30 s): 900 VA
Continuous power: 800 VA
Overload protection: yes
Short-circuit protection: yes
Thermal protection: 80 °C
Soft start for induction motors: yes
Polarity reversal protection: no
12 V power supply connections: M6 screw terminals
230 V power supply connections: pin socket
Operating temperature: from -25 °C to 55 °C
Cooling: active
Efficiency: over 92
Degree of protection: IP21
Polish made device
Dimensions: 240 x 190 x 80 mm
Weight: 1900 g
Details in thetechnical documentation.