Product description: Evebot Printing Pen - white
The pen is a portable printer designed for all types of surfaces and materials. It is a small device in white, has dimensions of 174 x 53 x 30 mm and will fit in your pocket. It allows you to realize your own projects of inscriptions, pictures. It is possible to use the device at work e.g. for printing barcodes, QR on cartons without using labels. The device is equipped with a removable cartridge (Cartridge), which is enough for up to 3500 standard prints. Cartridge is available in our shop in the following colours: black, red, navy blue.
The pen has a large print head with a width of 26 mm. Ink used by the pen is ecological and non-toxic, you can print directly on your own skin. The device is charged via USB port C, has a built-in battery with a capacity of 1200 mAh and 7.2 V power supply. It communicates via WiFi with devices with Android or iOSsystem .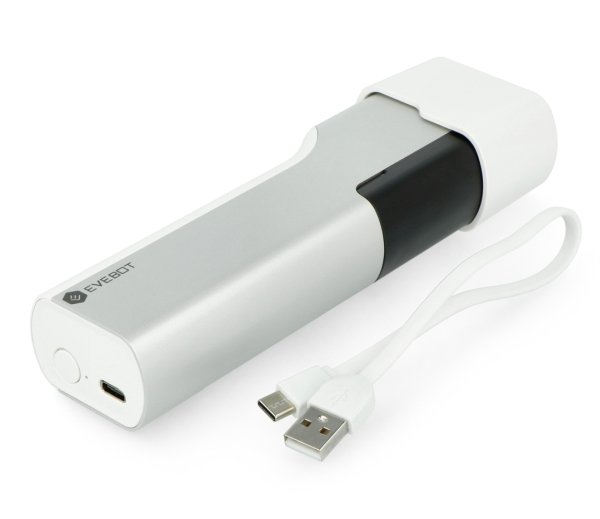 Evebot Printing Pen - white.
Print anywhere
The Evebot printing pen has a small size of 174 x 53 x 30 mm and can be taken anywhere. The device develops creativity. It is possible to print on various surfaces such as paper, textiles, glass, metal, wood, leather and human body without any obstacles.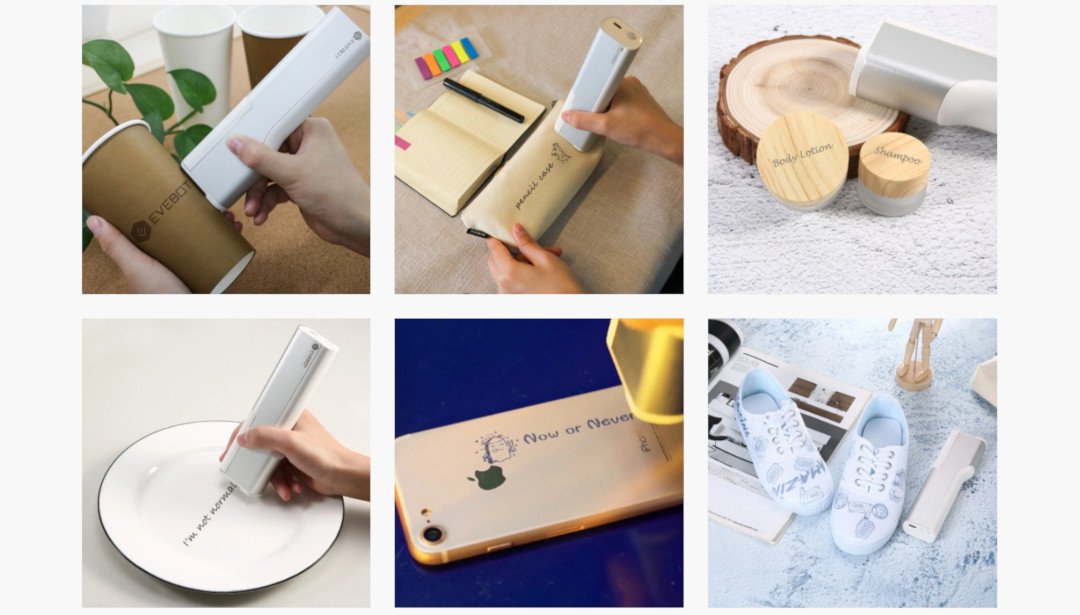 Each PrintPen comes with a c
artridge in navy blue is added to each PrintPen. The water-based ink is skin-friendly and easy to wash off. Printing on surfaces such as metal, glass and plastic is possible, but prints can be easily removed and washed off.
Application example
Tattoos for a party or other event
DIY printing on paper, notepad, T-shirt, canvas bag
Printing a logo or promotional slogan
Printing on small or uneven surfaces
Wide print layout
The print pen head is wide and has a diameter of 26 mm. This allows you to print large text or graphics. You can choose the printing style. The pen has a roller motion sensor on the underside, which allows it to be used even on curved surfaces.
Eco-friendly ink
Printing pen cartridges are environmentally friendly and non-toxic to human skin. All this is done so that everyone, even children, can safely use the device and enjoy playing or working in peace. Our offer is available in three colours: black, red and navy blue.


The kit includes:
Evebot Printing Pen - white

USB Cable
Printing pen cartridge
Operating instructions
Specification of the Evebot printing pen
Parameter

Description

Colour
White
Battery capacity

1200 mAh, 7.2 V

Power interface

USB C

Resolution
300 dpi
Printhead width
26 mm
Motion sensor
Roller
Compatible with devices
Android / iOS
Communication

WiFi 802.11 b/g/n

-AP mode

-STA mode

Dimensions

174 x 53 x 30 mm

Mass

255 g